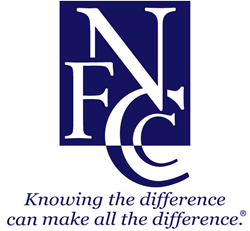 "We look forward to meeting the demand for mortgage delinquency counseling and providing assistance to American families who are facing serious housing issues."
Washington, DC (PRWEB) March 26, 2014
NeighborWorks America has awarded the National Foundation for Credit Counseling™ (NFCC) Intermediary $2,416,873 to support foreclosure prevention counseling. This much-needed funding will enable the 50 NFCC member agencies that make up the Intermediary to continue providing foreclosure prevention counseling to families and individuals facing the threat of losing their home.
"The NFCC is proud to be recognized by NeighborWorks with this award – now in its 7th year -acknowledging the solid foreclosure prevention counseling our member agencies deliver," said Susan C. Keating, NFCC President and CEO. "We look forward to meeting the demand for mortgage delinquency counseling and providing assistance to American families who are facing serious housing issues."
The NFCC would also like to recognize the following member agencies that received a direct award from NeighborWorks: ClearPoint Credit Counseling Solutions, GreenPath, Inc., Money Management International, Inc., Novadebt, Inc., and Springboard Nonprofit Consumer Credit Management. As a group, the NFCC Intermediary and its member agencies were awarded in excess of $16,087,996 of the available $63.1 million in counseling funds, close to 26 percent of the total amount allocated.
For help saving your home from foreclosure, reach out to an NFCC member agency close to you by dialing (800) 388-2227, or to find a certified housing counselor online visit http://www.NFCC.org.
-30-
The National Foundation for Credit Counseling (NFCC), founded in 1951, is the nation's largest and longest serving national nonprofit financial counseling organization. The NFCC's mission is to promote the national agenda for financially responsible behavior, and build capacity for its members to deliver the highest-quality financial education and counseling services. NFCC Members annually help millions of consumers through more than 600 community-based offices nationwide. For free and affordable confidential advice through a reputable NFCC Member, call (800) 388-2227, (en Español (800) 682-9832) or visit http://www.nfcc.org. Visit us on Facebook: http://www.facebook.com/NFCCDebtAdvice, on Twitter: twitter.com/NFCCDebtAdvice, on YouTube: http://www.YouTube.com/NFCC09 and our blog: http://financialeducation.nfcc.org/