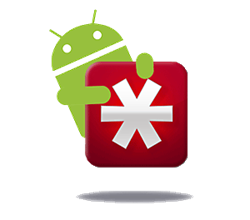 With this new release, our users can forget about passwords on their Android devices.
Fairfax, VA (PRWEB) March 26, 2014
LastPass, the company that solves the password problem, announced an update to its Android app that now streamlines logging in to mobile apps, as well as websites when browsing with Chrome mobile. The new functionality makes logging in easier and faster by automatically filling in the login to an app or a website on Chrome.
Bringing the latest in login technology and password management to its mobile experience, the LastPass Android app now replicates the same experience on the desktop of being able to automatically fill logins, removing the need to type.
"The benefit of a password manager is never having to think about passwords," says Joe Siegriest, CEO and Co-Founder of LastPass. "With this new release, our users can forget about passwords on their Android devices as well. They can enjoy the same great experience they are accustomed to on their desktop."
When a LastPass user logs into the LastPass Android app and enables the easy fill functionality, the next time they navigate to one of their other mobile apps, a LastPass prompt appears automatically. The prompt alerts them to any matching logins stored in the password manager. If no matching logins are found, LastPass allows them to search their entire password vault and locate the login they need, then remembers the mapping to that login for the next time the app is launched.
Users will find this feature particularly helpful in situations where they are setting up a new device and need to authenticate all of their services and apps again, or after an account change forces them to re-login on mobile. It will also help mobile users maintain higher security by remaining logged out of their apps, and only logging in as-needed, since the hassle of typing is removed.
Availability
The LastPass Android app is available on the Google Play Store, with the new functionality being available for devices running Android 4.1 and later. The LastPass Android app is part of the LastPass password manager's Premium service, which is $12 per year for unlimited use of all mobile apps and advanced Premium features. For more details, see: https://lastpass.com/go-premium.
About LastPass
LastPass (http://www.LastPass.com) is the leading password manager, providing online users worldwide an easy, fast, and secure way to manage access to their digital life. It's free to install on all browsers and computers, with a Premium upgrade for mobile access and added features. LastPass Enterprise provides a centralized and cost-effective password management platform for organizations, with the option to add SAML-based single sign-on for federated identity management of cloud applications. LastPass is a Fairfax, VA-based company founded in April 2008.