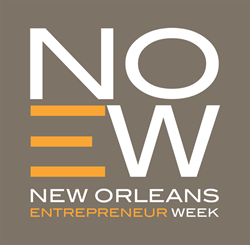 "It's an honor to have been selected out of a prestigious class of entrepreneurs to present in IDEAPitch, and we're excited to present our platform, which is changing the financial and credit risk landscape in the construction industry."
New Orleans, Louisiana (PRWEB) March 26, 2014
zlien CEO Scott Wolfe will present at the Coulter IDEAPitch during the 6th annual New Orleans Entrepreneur Week. Created in 2010 by TPG Capital founding partner Jim Coulter and The Idea Village, the Coulter IDEAPitch is an invitation only investment pitch featuring select high-growth entrepreneurs in the New Orleans region which then present their ventures to world-class investors. This year, local entrepreneurs Dinner Lab, mSchool, and zlien have been selected out of the 3000+ entrepreneurs participating in New Orleans Entrepreneur Week.
"NOEW presents an exciting time for the city to showcase platforms and businesses that are making big, disruptive impacts," says Wolfe. "It's an honor to have been selected out of a prestigious class of entrepreneurs to participate in the IDEAPitch, and we're excited to present our platform, which is changing the financial and credit risk landscape in the construction industry."
The winner of the IDEAPitch event wins a paid trip to San Francisco to meet with potential venture investors.
New Orleans Entrepreneur Week includes more than 5000 entrepreneurs, business executives, prominent investors, and MBA students. The event was founded by 501(c)3 nonprofit The Idea Village in 2000 and has since provided direct support to over 3,000 New Orleans entrepreneurs including $3.45 million in seed capital. It includes educational, consulting, and capital programs to accelerate the advancement of New Orleans start-ups.
At last year's event, zlien was the 2013 PowerPitch winner. zlien has grown 100% each year for 3 consecutive years on the back of a $500,000 seed investment round organized by the New Orleans Start-up Fund. An established industry leader, Wolfe's work has been featured in CFMA's Building Profits, Bloomberg Law, Construction Executive's Risk Management, The New York Times, Supply House Times, and more.
The Coulter IDEAPitch will take place on Friday, March 28th from 2 – 5 p.m. at Manning's Restaurant on Fulton Street. Partners for New Orleans Entrepreneur Week 2014 include names like Chase, Coca-Cola, Google, JP Morgan, UPS, and the U.S. Department of Commerce Economic Development and Administration. Additional names participating in the event include Walter Isaacson, author of the Steve Jobs biography, and Mary Grove, head of Google's global entrepreneurship.
About zlien
zlien provides software and services to help building supply and construction companies reduce its credit risk and default receivables through the management of mechanics lien and bond claim compliance. Founded by experienced construction attorneys, zlien is the leading publisher of mechanics lien and bond claim resources and analysis, and has led the industry in innovating credit risk management solutions by utilizing the lien and bond claim laws. Learn more at http://www.zlien.com