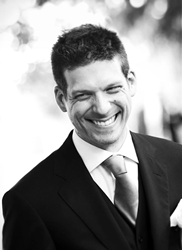 We believe our app will help build a global community between frequent and seasonal travelers
New York, NY (PRWEB) March 26, 2014
If you were a frequent flyer and had access to a variety of perks, such as upgrades, airport lounges, and pre-boarding benefits, would you share them with a complete stranger? Well, Matteo Sarzana, founder and CEO of Avionerd, is betting you will. Mr. Sarzana recently went One-on-One with ExpertFlyer to explain how Avionerd works and why he believes if he builds it, travelers will come.
Avionerd is a mobile app that allows frequent flyers with a variety of airline perks to share their travel comforts with friends, family, and even complete strangers who are on the same flight. Beyond the kind deed, it is a great opportunity for solo frequent flyers to meet interesting people along the way and be rewarded with additional miles or other awards based on the privileges they share. Though not yet available, the free app is expected to be ready for download, initially for iOS, in late April.
"There are three main reasons we think frequent flyers will want to share their privileges," explains Matteo Sarzano. "The first is to meet new and interesting people, which is important to those of us who frequently travel alone. The second is become the beneficiary of the program when forced to travel on a non-preferred airline; and the third is to become part of a global community and have the potential to earn even more miles…and perks."
For each action performed by users, such as priority boarding, lounge access or upgrade, there will be a score awarded to them. In the beginning, points will be aggregated in a global ranking and the company is currently working with partners to convert Aviopoints into airline miles.
"Our mobile device has become our primary means of communication, especially among business travelers and frequent flyers," explains Chris Lopinto, president and co-founder of ExpertFlyer.com. "Avionerd is a cool way for travelers to meet and 'share the wealth' of frequent flyer perks with family, friends, and even strangers. It may also prove to be an interesting way for airlines to build their respective loyalty programs."
To read the entire interview with Matteo Sarzana, please visit ExpertFlyer's blog.
About Avionerd
Available in April 2014, Avionerd is a mobile company, focused on bringing back the pleasure of flying to everyone. Avionerd's app of the same name, is set to revolutionize the drudgery of waiting at airports, queues, boring seatmates and cramped middle seats by bringing Avionerd's "sharing economy principles" to the airline industry. Visit the Avionerd website to learn more: avionerd.com.
About ExpertFlyer.com
Each month, ExpertFlyer's One-on-One blog goes face-to-face with the travel industry's leading decision makers to discuss and address topics relevant to many of today's business and frequent travelers.
ExpertFlyer.com was conceived and created by an eclectic team consisting of a veteran elite tier frequent flyer, an airline captain and corporate travel manager, and information technology professionals to deliver a 24/7 real time powerful air travel information service. The company provides its subscribers and corporate travel managers alike with a complete, concise and efficient way to access the ever-changing details of worldwide air travel information. For more information, please visit expertflyer.com.