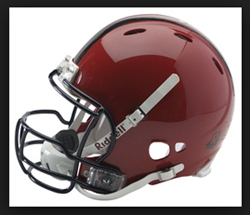 Although the injury to Edward Acuna makes us sad, it had nothing to do with the design of the helmet. Peyton Manning wore the same helmet in the last Super Bowl
Los Angeles, California (PRWEB) March 25, 2014
The law firm of Yukevich | Cavanaugh is pleased to announce a full defense verdict obtained on behalf of its client, Riddell, Inc.
The unanimous verdict was reached on Thursday, March 20, 2014 and comes on the heels of a four week trial, brought by a 21-year old former player who claimed a Riddell helmet failed to protect him from severe brain damage during a 2009 high school football game, when he was 17 years old.
According to the nine men and three women jury decision, the widely used football helmet worn by Edward Acuna in 2009 was not defective and did not cause his injury.
The lawsuit entitled Acuna v. Riddell, Inc.,(Los Angeles Superior Court Case No. LC 090924), arose out of an accident that happened during a football game in Pomona, California. According to court documents, Mr. Acuna was wearing the Riddell Revolution helmet – an advanced, state-of-the-art football helmet widely used by high school, NCAA, and NFL players nationwide. Attempting to tackle the ball carrier during a play, Mr. Acuna suffered a rotational blow to his head, which led to a subdural hematoma and brain damage.
At trial, Plaintiff's lawyers Ronald L.M. Goldman and A. Ilyas Akbari claimed that the front pad of the Riddell Revolution was defective in design and that Riddell should have constructed the pad with a different type of material. In their closing arguments, they asked the jury to award their client $37.5 million.
Defense counsel James Yukevich and Thomas Borncamp, of the law firm Yukevich | Cavanaugh, successfully argued that Riddell's front pad was rigorously tested and that it met or exceeded all standards for impact energy. Further strengthening the defense case, Plaintiff's chief design expert conceded under cross-examination that no football helmet can protect against rotationally-induced head injuries (the same, rare type of injury suffered by Mr. Acuna).
"All the evidence in the case shows that the helmet was safe and not defective," Said Mr. Yukevich.
"Although the injury to Edward Acuna makes us sad, it had nothing to do with the design of the helmet. Peyton Manning wore the same helmet in the last Super Bowl."
About Yukevich | Cavanaugh
Yukevich | Cavanaugh specializes in the management, defense, and trial of products liability claims. The firm advises and defends manufacturers and distributors of a wide range of products, including automotive and motorcycle products, tires, medical devices and pharmaceuticals, heavy machinery and industrial equipment, and sporting goods. The firm, which has tried cases throughout the U.S., also has proven capabilities in advanced motions and appeals, regional case management coordination, crisis management, and alternative dispute resolution.
About Riddell
Riddell has 80 years of experience and is the industry leader in football helmet design. Riddell has sold more than 1 million Riddell Revolution football helmets since the helmet was introduced in 2002.