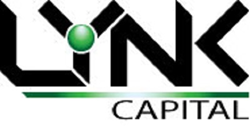 "We are very excited to work with Garrett Kenny and his team, on a local project like this." -- Ben Lyons, Managing Director, LYNK Capital LLC
Orlando, FL (PRWEB) March 26, 2014
The Fountains at Champions Gate is being built on 29 acres of residential land at South Goodman Road in Champions Gate adjacent to the Tuscana Resort and is located just southwest of the Walt Disney World resort, on the I-4 corridor. Promotion has already begun and 30+ units are already under contract.
When completed, The Fountains will be an 80-unit, luxury full service vacation rental resort. The promoters have partnered with Aston Hotels and Resorts to manage the property, on their behalf, with strong input from the management team.
Garrett Kenny is the CEO of Feltrim Developments and The Fountains at Championsgate, LLC. Mr. Kenny is a lifelong entrepreneur having created, established and operated a number of successful business projects in the USA and abroad. He is a well known developer and Real Estate marketer in the Central Florida area and is highly successful in selling investment real estate. He has sold over $600 million in real estate and has won numerous industry awards. Tuscana Resort located adjacent to The Fountains was his brainchild, and he brings the same
enthusiasm and vision to The Fountains.
"We are very excited to work with Garrett Kenny and his team, on a local project like this. We fund many opportunities from Maryland to Florida, but it's nice to be able to work on projects that are right in the back yard of our own corporate headquarters," said Ben Lyons, Managing Director of LYNK Capital, LLC.
Land development and site improvements are underway and expected to be completed within the next 120 days. The units are being sold through an international network of agents.
About LYNK Capital:
The project was funded by LYNK Capital Fund 1 - a private equity real estate fund that focuses on small balance commercial and real estate investment loans from Maryland to Florida. Loan programs provide short-term bridge loans and real estate financing for residential and commercial properties in targeted geographic areas, from Maryland to Florida, that will benefit from the completion of a property improvement or transition plan.
LYNK Capital's seasoned team has closed over $5 billion of commercial and residential real estate loans and have successfully operated in thriving and distressed real estate and lending environments over the past 25 years.
# # #
LYNK Capital is currently seeking accredited investors and debt participants for LYNK Capital Fund 1. If you would like more information, please contact Suzanne Ratti at 407-476-2509.