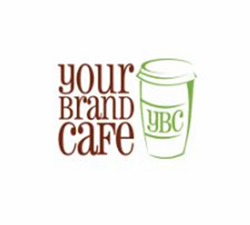 Atlanta, Ga (PRWEB) March 25, 2014
Since its launch in 2006, Your Brand Café has been known for its low minimums and fast turnarounds on custom printed products. This has helped independent coffee houses compete with their larger counterparts, and it has allowed churches and non-profit organizations, who don't use the large amounts of coffee supplies that cafes use, to custom print in an economical manner. Since then, YBC has expanded its product line beyond printed and non-printed cups and sleeves to include other coffee necessities, such as napkins, stir sticks, cup carries, straws, and coffee equipment cleaning supplies. Your Brand Café also offers allied products, the products that go in the cup, to help turn an ordinary cup of coffee from your shop to an extraordinary café experience, insuring that customers will come back for more. These allied "in the cup" products include products from Ghirardelli, Monin, Big Train, Jet, Oregon Chai, Two Leaves, and now Pacific Foods.
Your Brand Café is now offering Pacific Foods Barista Series™ soy and almond beverages, allowing coffee houses and cafes the same flexibility and creativity with non-dairy coffee drinks as they have with dairy coffee drinks. These milk alternative beverages withstand the high temperatures involved in steaming and foaming, are curdle-free, and offer a velvety-smooth micro-foam, perfect for latte art. These almond and soy beverages are made with non-genetically modified almonds and organic soybeans.
For more information about the Barista Series beverages, or any of the other products or services offered at Your Brand Café, visit http://www.yourbrandcafe.com, or call the customer service experts at 866.566.0390.
Press Release submitted by Click Ready Marketing, an Atlanta SEO Company.