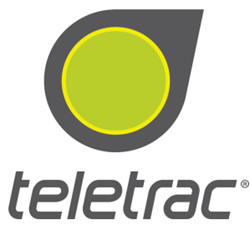 Teletrac is ecstatic that its new Drive application for Android will significantly simplify user workflow.
Garden Grove, California (PRWEB) March 27, 2014
Teletrac Inc., a 25-year veteran award-winning GPS fleet tracking and telematics software provider, is pleased to announce the release of Teletrac Drive, a comprehensive suite of applications for Android.
Teletrac Drive is a family of apps that provide vehicle operators with powerful and intuitive usability features.
With Teletrac Drive for Android, users can access multiple app-based functions, such as messaging, navigation, and compliance solutions like electronic driver logbooks (E-Logs) and driver vehicle inspection reports (DVIR).
The app suite will be first available on the new Teletrac Tablet for Android and the 7-inch Samsung Galaxy Tab 3.
Teletrac Drive provides continuous navigation visibility, allowing drivers to follow routes with color-coded mapping and turn-by-turn, voice-guide directions. With a variety of map views, the application provides valuable driving data while considering speed limits and other road restrictions, such as weight/height rules on city streets.
The application's messaging feature integrates with Fleet Director® software to ensure clear communication between drivers and dispatch. Users can send instant messages for job-site arrivals and departures or vehicle and driver availability. Split-screen technology allows drivers to see incoming messages while the navigation feature guides them to their next job or location.
With Teletrac Drive, vehicle operators can eliminate the manual process of meeting time-keeping and maintenance requirements with E-Log and DVIR capabilities. E-Logs help streamline the process of entering, recording, completing and storing all Department of Transportation (DOT) mandated information for logbooks—directly from the vehicle's cab. The Android app's federally compliant DVIR function lets users fill out digital forms, removing unnecessary paperwork during daily vehicle maintenance inspections.
"Teletrac is ecstatic that its new Drive application for Android will significantly simplify user workflow. The Drive app allows vehicle operators to utilize the new Teletrac Tablet or Samsung Galaxy Tab 3 to navigate the best routes for jobs, increase open communication with dispatch and completely remove manual compliance paperwork from the business equation," said Sid Nair, Director of Product Management, Teletrac Inc.
About Fleet Director and Teletrac Inc.
Already proven and trusted by more than 20,000 fleets of all sizes and tracking more than 250,000 vehicles in 87 countries, Teletrac's Fleet Director software solution saves fleet owners time, money, and reduces their carbon footprint. Teletrac customers report up to 30% lower fuel usage, an average of 15% less driver overtime, 12% higher productivity and less unauthorized vehicle use.
SOURCE: Teletrac Inc.
Teletrac Inc. is headquartered in Garden Grove, CA. For additional information, visit http://www.teletrac.com, call 1-800-TELETRAC. For press inquiries please contact Dennis Jaconi at djaconi(at)teletrac(dot)com.
*Android™ is a trademark of Google Inc.