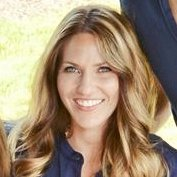 I look forward to building long-lasting relationships with our clients by serving them with excellence, providing an outstanding product and most importantly - saving them money!
Telford, PA (PRWEB) March 26, 2014
Susan Detweiler has joined Roof Asset Management's RAM Infrared Services division as Sales Consultant earlier this month. A driven sales professional, Susan will be dedicated to helping property owners and managers understand and protect their roof assets by providing budget planning and helping them save money on energy costs.
"I have always enjoyed sharing something I believe in, especially when the quality is high and there is the potential to save money. I can't say I ever pictured myself working in the roofing industry but I truly enjoy it. Both the clients I work alongside and my coworkers are genuine, professional and feel like family."
Susan has worked in both sales and customer service for the last decade when not at home with her children. She has recently returned to Montgomery County Community College in 2013 to pursue her studies in Accounting and Marketing. "I had the privilege of staying home with my children before they began elementary school and was able to build my sales skills through direct marketing while home with them."
Christophor Jurin, President, has been working with Susan through their parent company, Roof Asset Management, for the last year before moving her over to the RAM Infrared Services division. "Susan brings a special focus to our team as a sales consultant for RAM Infrared Services Inc. Her attention to customer service and ensuring that our clients are taken care of properly is a great asset to our customer base. She is keenly aware of how our infrared services can be used to help our customers identify and resolve issues related to their roofs and building structures."
Susan says she is looking forward to passing on the benefits of infrared scanning with their clients. "I look forward to building long-lasting relationships with our clients by serving them with excellence, providing an outstanding product and most importantly - saving them money! I especially love our infrared services. Being able to see what the human eye cannot to diagnose issues that could potentially save an owner tens of thousands of dollars or even just providing a budget or an action plan is rewarding."