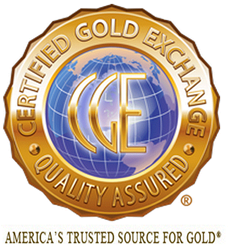 Buying a debt-free asset for safety does not make much sense if you put yourself into debt to make the purchase and don't even get to hold the metals yourself.
FORT WORTH (PRWEB) March 25, 2014
The Certified Gold Exchange has issued an Investor Alert to U.S. investors after the U.S. Commodity Futures Trading Commission (CFTC) announced in a March 19 release that a Hallandale Beach, Florida gold dealer has been charged with engaging in off-exchange gold transactions that were made illegal in 2010. The case number is Case 0:14-cv-60695 and the case will be heard in the United States District Court for the southern district of Florida. Certified Gold Exchange spokesperson Janet Jones said leveraged gold transactions cost investors tens of millions of dollars per year due to market volatility, interest, service fees and storage costs.
"If you're going to buy gold you should pay up front because if you finance your gold purchase you could end up paying twice as much as you should because of all the extra fees and charges," Jones said from her Fort Worth, Texas office. "Buying a debt-free asset for safety doesn't make much sense if you put yourself into debt to make the purchase and don't even get to hold the metals yourself."
The Dodd-Frank Wall Street Reform Act of 2010 stipulates that financed gold transactions must include physical delivery of the metals within 28 days of the initial purchase. Many off-exchange gold dealers fail to buy the metals that are supposedly stored for clients and instead keep the clients' funds, and the CFTC has said that in some instances clients end up paying more in surcharges than they did for the gold bullion itself. The CFTC has charged numerous other leveraged gold dealers with off-exchange trading since the Dodd-Frank Act was enacted, and the CFTC seeks to make convicted gold dealers responsible for customer reimbursement and civil penalties, and the entity also enforces registration and trading bans.
Certified Gold Exchange, Inc. is one of North America's premier precious metals trading platforms, providing unparalleled service to licensed dealers, institutions, and household investors since 1992. Certified Gold Exchange maintains an A+, Zero Complaint Better Business Bureau rating. For more information or a free "Gold Investor's Guide," visit http://www.certifiedgoldexchange.com or call 1-800-300-0715 today.