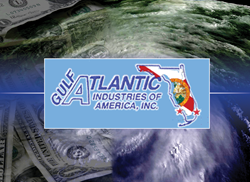 Ontario, CA (PRWEB) March 26, 2014
With the economy in its current state, consumers are looking to save money now more than ever before. By looking at home improvements with energy-efficiency in mind, homeowners have the opportunity to save hundreds of dollars a year on their energy bills including heating, cooling, and water expenses.
The first step a homeowner should take is to conduct an energy audit to see what improvements can be made to make a home more energy efficient. In Florida, contact FPL (Florida Power & Light Company) to schedule an appointment for a representative to visit your home. These audits help homeowners discover where they might be losing energy… and money. Energy auditors inspect insulation, Central a/c units, duct-work, windows, doors, and check if leaks exist that may be letting air escape or unwanted heat penetrating your interior. In a state like Florida where air conditioning is on at least 9 ½ months of the year, it's highly recommended to conduct an energy audit, particularly for older homes. (Home Energy Audits, Energy.gov) (Energy Efficiency, RemodelSouthFlorida.com)
If a system is not in poor working condition, it may be hard for some homeowners to justify purchasing a new one but it will save you more money in the long run: "If there is a significant problem, simply comparing the price to repair the system with the cost of replacement will give you a good idea of what you should do. Energy efficiency improvements will have the added benefit of reducing your operating cost. If your system is over 10 years old, you will want to consider a new super high efficiency unit, especially if you have a large home with a high cooling load. The annual dollar savings from installing a new system may pay for itself in a short period of time," (EnergySmart Guide to Cooling Systems: Aclara Technologies, March 12, 2014).
"After learning what improvements need to be made, homeowners can talk with an expert about the different types of energy saving options to install such as super high efficiency central A/C, insulation, and energy efficient replacement windows / doors," advises Marvin Lebovitz of Gulf Atlantic Industries of America, Inc., a leading expert in Florida's home improvement industry. "One of the main responsibilities of a homeowner is the maintenance and care of their home. There's no better way to maintain and increase the value of a home than to improve its energy efficiency."
A key step Lebovitz recommends is replacing windows and doors with energy-efficient hurricane impact products. It's important to determine what type of window will work best in a specific home. Different types of windows may be needed for each side of the house. Windows facing east and west should have some shading due to the difficulty controlling the entrance of heat and light while north-facing windows are only used for light.
"Installing energy saving solutions are not just for residents of Florida but necessary across the nation. Energy-efficiency has come a long way in recent years making it easier and more affordable to improve your home. Everyone's prerogative is to access new GO GREEN technology and keep more money in your pocket. With the hot season quickly approaching, take the time to get in touch with someone knowledgeable about energy-efficiency so you can see the impressive results in your own home," says Lebovitz.