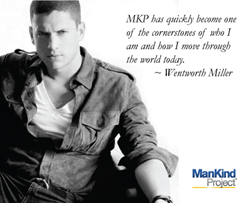 Look around for spiritually awake, cutting edge, emotionally mature, accountable, strong, and compassionate men of service, and pretty soon you'll be talking to a New Warrior.
(PRWEB) April 21, 2014
The ManKind Project USA, a 501(c)(3) nonprofit, nonreligious, nonpartisan organization, announces a full calendar of leadership and personal development opportunities through the summer of 2014. With additional dates and locations in the northeast, mid-west, and on the west coast, the organization is anticipating expanded growth of men's peer-support communities across the country. The New Warrior Training Adventure is now being offered over 70 times per year across the United States.
Upcoming across the country:
May 2-4; Chicago, Arizona, Georgia, Kansas City, Memphis, NY/NJ, Upstate NY
May 9-11; Philadelphia
May 16-18; Northwest USA, San Diego, St. Louis
May 30-June 31; Hawaii, South Central USA, Wisconsin
June 6-8; Los Angeles, New England / MA
What is a New Warrior?
A New Warrior is a man who has attended the New Warrior Training Adventure, an intensive weekend experience tackled by over 54,000 men around the globe in the last three decades. The training program asks men to take a hard look at themselves as men and make a commitment to ongoing personal development to make a difference in the world.
You can learn more at http://newwarriortraining.org.
The ManKind Project's New Warrior Training Adventure (NWTA) is not a workshop in any traditional sense, where a speaker works the room from center stage, complete with a light show. The program is usually held at a camp facility where the participants have the opportunity to interact with the natural world in a busy weekend of group and individual activities.
Says Boysen Hodgson, the organization's Communications Director, "It's a full immersion experiential adventure, a modern hero's journey. At the NWTA, with a staff to participant ratio higher than 1 to 1 and a uniquely blended learning style framework, the processes and the participants create the transformations. There is no way to hide out in the back of the ballroom at the NWTA. It's a real time, deep dive into the richness of modern masculinity - in all its beauty and brutality."
When asked about what ManKind Project is hoping to accomplish, "I see a world where men are taking individual and collective action to create healthier and more nurturing communities. When I look at the immense amount of violence perpetrated by men, when I look at child abuse and domestic violence, or when I look at the staggering statistics about men committing suicide, or other problems like obesity, fatherlessness, and addiction ... I feel compelled to action. The men I know in the ManKind Project feel the same way. We want a better world for our wives and partners, for our kids and grandkids. We take action to make changes at the root of the issue ... with fundamental beliefs and behaviors connected to masculinity. We create a new way of being a man in a world that really needs good men."
Hodgson said that men from 18 to 83, from all walks of life and backgrounds have participated in the New Warrior Training Adventure, and emphasized that the experience was taylored to the individual men participating.
Aaron Taylor, Super Bowl XXXI Champion NFL player for the Green Bay Packers said of the New Warrior Training Adventure, "I trusted my buddy, and I said 'Well, if he thinks I'll get something out of it, whether I have fun, or I learn something... it would be worth the fear that I had about going to something like that.' And that was the most powerful 48 hours I've ever had in my life."
Another defining characteristic of the ManKind Project is the follow-up available for any man who participates. Across the United States and around the world, there are weekly or biweekly men's groups (called I-Groups) meeting to support men in peer-facilitated personal growth. These groups are free and confidential spaces for men to practice skills intended to improve parenting, work, and relationships. ManKind Project men's groups serve nearly 10,000 men every week. Many of these groups are regularly open to visitors. You can find a men's group in the USA by visiting the ManKind Project USA's web page at http://mkpusa.org.
Wentworth Miller, actor and author best known for his starring role in the hit show Prison Break, said of the ManKind Project, "MKP has quickly become one of the cornerstones of who I am and how I move through the world today."
Says Hodgson, "There is a new way of being men in the world, being practiced by greater and greater numbers of men every day. It's not the hegemonic masculinity still the norm in much of the public discourse about men; it's an evolving community based exploration where men are finding masculinity better suited to the complexity of today's culture. What brings them together is a belief that the world needs emotionally mature, accountable, strong, and compassionate male partners, leaders and role models."
When asked what kind of impact this has, Hodgson responded, "Huge. Right now all over the country there are projects, organizations, and community activites launching with help from New Warriors that are transforming communities, impacting tens of thousands of people. When I hear about the anti-violence work being done in Chicago by New Warriors, when I hear about documentary films dedicated to creating new opportunities for boys and men featuring New Warriors ... this is an exciting time."
The ManKind Project USA is a 501(c)(3) nonprofit training and education organization, and is not affiliated with any religious practice or political party. MKP USA strives to be increasingly diverse and culturally aware. Learn more about the ManKind Project USA at http://mkpusa.org.