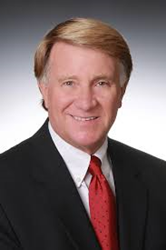 "I am gratified to receive this recognition," said Pat Swisher, Founder & CEO of Enviro-Master, "and it is a reflection of our strong headquarters team and exceptional franchise partners."
Charlotte, NC (PRWEB) March 26, 2014
Enviro-Master, which started franchising in 2011, is "Off to a BIG Start," as reported by Entrepreneur Magazine. According to an article by Tracy Stapp Herold in the magazine's March 2014 Leadership Issue, "These 57 newbies all started franchising within that period (the past five years)-while helping thousands of people open their own businesses-and managed to rank in Entrepreneur's 2014 Franchise 500® alongside companies that have been franchising for decades." Enviro-Master ranked number 34 on this list, which corresponds to the company's ranking in this year's Franchise 500, which is "based on objective, quantifiable criteria, including financial strength and stability, growth rate and system size."
"I am gratified to receive this recognition," said Pat Swisher, Founder & CEO of Enviro-Master, "and it is a reflection of our strong headquarters team and exceptional franchise partners." This is not a first for Mr. Swisher, who in 1994-95 received multiple awards for his first franchise venture: Swisher Hygiene, a business he successfully grew and then sold in 2004. After a five-year hiatus, Swisher returned and with him, a group of former successful franchisees eager to join a proven concept and build profitable enterprises. In late 2013, Enviro-Master signed with The Entrepreneur's Source to help introduce the company to qualified franchise candidates and rapid growth has ensued. Swisher commented, "Enviro-Master reflects an evolution over many years to the broad array of high quality services and products we offer today, and I am excited share with franchise partners the opportunity to build a mutually rewarding and highly lucrative business."
"It is very rare that a business possesses every criterion for success, but Enviro-Master provides a recession-resistant, low overhead, recurring business model with low competition that is highly attractive to entrepreneurs," remarked Bruce Krebs, a top-ranked consultant who was recently named Franchise of the Year at The Entrepreneur's Source.
This month, Enviro-Master announced its third Southern California franchise installation in 2014, welcoming its newest Inland Empire location to its fast-growing franchise that redefines clean. Twenty-three franchises have been sold throughout the US already including: Orlando, San Antonio, Greensboro, Raleigh, Greenville, Tampa, Houston, St. Louis, Nashville, Detroit, Jacksonville, Washington, D.C., Cape Coral, FL, Pittsburgh, Charlotte, Raleigh, Chicago, Atlanta East and West, Dallas, Los Angeles, Orange County and San Bernardino County.
Enviro-Master is an approved vendor in virtually all of the National Restaurant Chains.
About Enviro-Master
Enviro-Master is a franchise business that offers people with appropriate professional skills, and genuine desire, an unparalleled opportunity to develop their own successful business. As a company, Enviro-Master is the leader in the hygiene industry dedicated to providing hygiene services and products for public restrooms everywhere. The company focuses on preventing the spread of disease and odors while creating cleaner and healthier facilities that routine maintenance just cannot do.
Enviro-Master also augments its services by supplying soap, paper and cleaning products at such low pricing that it often offsets the cost of its hygiene services. With high-level services that significantly enhance any business' image, plus budget-friendly value, Enviro-Master services possess an undeniable appeal. With public restrooms nearly everywhere people go, there is practically unlimited business potential. Visit http://www.enviro-master.com/press-release.html.