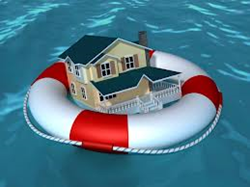 Clifton, NJ (PRWEB) March 27, 2014
The goal at NNG is to "help revitalize the economy by helping homeowners get back on track," says President Fuquan Bilal. And that's exactly what this group has been doing since its birth in 2012. The company, created to aid homeowners in the current foreclosure crisis by saving their homes from foreclosure, looks back on the last two years of successes.
In one instance, there was a homeowner in default since early 2009. She is a nurse, whose husband has seasonal employment. They desperately wanted to keep their home but could not make the second mortgage payment. NNG was able to structure an affordable payment plan for the couple and is helping them repair their credit. Now they are on their well on their way to refinancing and consolidating both mortgages, which was their initial goal.
Their philosophy is to create all around win situations. They do so by first buying banks' distressed debt. These large institutions, such as Chase, GMAC, and PNC, among others, sell the debt off in order to stay liquid and keep lending the money they would otherwise have to keep in reserves that is associated with holding these non-performing assets. National Note Group steps in and purchases the debt in order to provide personalized service and creative solutions to homeowners who have defaulted on their second mortgages. By providing a variety of alternatives to these burdened homeowners, people all around the country are able to keep the memory-filled homes they worked so hard to buy; the same homes that will provide them with security beyond retirement. For more information on this socially conscious entity, visit http://www.nationalnotegroup.com.