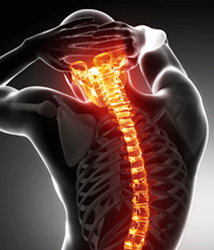 Dr. Charles M. Sonu is a bastion of knowledge when it comes to spine surgery
La Mirada, CA (PRWEB) March 27, 2014
Joining Healthpointe Medical Group's team of physicians is Dr. Charles M Sonu – the renowned physician who specializes in spine surgery and general orthopedic services. As a board certified surgeon, Dr. Sonu has diagnosed and treated various injuries affecting all areas of the spine, such as sprains, strains, chronic back pain, herniated discs, disc degenerations, fractures, and more. He has also utilized effective and complex treatment options, including physical examinations, minimal invasive modalities, and major reconstructive surgeries. When it comes to complex back pain, Dr. Sonu takes pride in performing high level spine surgeries and is the ideal candidate to treat your spinal ailments.
Dr. Charles M. Sonu is a bastion of knowledge when it comes to spine surgery as he garners an exponential amount of experience in the orthopedic medicine field. He graduated from Yale University School of Medicine in 1989 and continued his medical education with a General Surgery Internship and Orthopedic Surgery Residency at Stanford University Hospital from 1989 to 1994. After finishing his residency training, Dr. Sonu completed his spine surgery fellowship for additional training in complex deformity surgery at the Minnesota Spine Center.
He is board certified by the American Board of Orthopedic Surgery and is currently a member of the North American Spine Society and Fellow of the American Academy of Orthopedic Surgeons. Additionally, Dr. Sonu was featured on NBC 11 News in San Francisco for deformity surgery and has operated on 2 hall of Fame athletes from the San Francisco Giants and San Francisco 49ers. He was also the event orthopedic spine surgeon at the 2007 United States Gymnatic Nationals in San Jose for the USA Gymnastics and Olympic teams.
Dr. Sonu receives profound satisfaction in restoring quality of life to all patients by treating discomfort, alleviating pain and improving function. Healthpointe's services are offered during regular business hours: Monday-Friday 9-6. For more information, contact Healthpointe at (888) 824-5580 or visit http://www.Healthpointemd.net.
About Healthpointe:
Healthpointe is a leading multidisciplinary healthcare organization offering a full range of medical services in practice locations throughout Southern California (Los Angeles, Orange, San Bernardino and Riverside counties). As a highly regarded musculoskeletal group, we have a personal investment in the highest level of service, and we are proud of our record of excellence over the last four decades with private patients, injured workers, urgent care, personal injuries, and professional and non-professional athletes. Leading our organization is a dynamic team of healthcare professionals who continually strive to be at the forefront of medical innovation and healthcare service delivery. For more information, a complete list of services, and Healthpointe locations, visit http://www.Healthpointemd.net