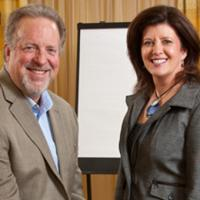 For me, understanding productivity has become almost a game.
Fort Worth, TX (PRWEB) March 31, 2014
Minds and drills are beginning to buzz with excitement as dentists prepare for an immensely popular and immersive program in Texas that will teach them to increase their profits and productivity without compromising quality of care. The event takes place May 15-17.
"We encourage dentists and team members to attend," said Vicki McManus, CEO and cofounder of Productive Dentist Academy, the outfit organizing the event. "Because doing so will benefit them by creating a shared philosophy of time management, customer service, and a systematic approach to being more productive."
"For me, understanding productivity has become almost a game," said Dr. Bruce Baird, cofounder and president of the Academy. "How can I become more productive? It's not about how fast you can do something like build a crown, it's about how well can I take care of the patient and how well business systems can be put into place so everything else runs smoothly and naturally."
Productive dentists, he adds, accomplish this amazing feat by helping teams overcome access to care issues. Americans today are having a tough time affording their medical and dental care. Our methods of extending fair and flexible financial options create a win-win for the dental practice and the patient.
Productive Dentist Academy's productivity workshop is a total immersion, three-day program designed for doctors and teams who want to consistently produce $1,250 per hour—in any geographic market.
To see testimonial videos from dentists who have attended previous workshops, go to http://new.productivedentist.com/seminars-education/productivity-workshop/. To see a video describing the workshop's benefits, go to http://new.productivedentist.com/seminars-education/. And to sign up for the May 15-17 workshop in Texas, go to https://bl106.infusionsoft.com/app/storeFront/showProductDetail?productId=28.
About Productive Dentist Academy:
Productive Dentist Academy got its start in 2004. Owned by Dr. Bruce Baird (Founder and President) and Vicki McManus (Co-Founder and CEO), it has since gone on to become one of the fastest growing private companies in America (according to Inc. Magazine in the years 2012 and 2013). Based in Washington State, it consists of a team of consultants in the areas of business development, hygiene, public relations, dental marketing, insurance/PPO negotiation, and other major fields of dentistry. Consultants help dental practices countrywide execute agreed-upon plans to increase their productivity, profitability, team building, service mix, hygiene department development, and more. They also help mid-career dentists begin the process of preparing their practices for future transition. More than 1200 practices have benefited from the Academy's resources and courses to date, and that number continues to grow.