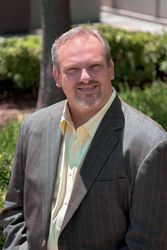 This is an epidemic costing families billions of dollars each year.
Los Angeles, CA (PRWEB) March 27, 2014
The National Will Registry is now helping families, professionals and probate courts to locate many of the often-misplaced and important family documents including wills, savings accounts, investment accounts, pensions, insurance policies, family heirlooms, real estate interests and online identities.
"The problem of lost and misplaced documents is substantial. This is an epidemic costing families billions of dollars each year." explains Mark Nicholas, a lawyer and specialist in the field of privacy and estate planning. "We have seen hundreds of families ravaged by poor planning and lost documents." The statistics are devastating:
60 percent of U.S. adults will die without a basic estate plan and that over
$4.9 billion in unclaimed assets are turned over to the government annually with only $1.7 billion in assets ever reclaimed. Further, more than $1 billion in life insurance proceeds are are unclaimed each year and most wills held by lawyers, CPAs and financial professionals are never claimed.
The National Will Registry is a free-for-life service designed not only for families but for attorneys and estate professionals to provide families and courts direction to identify the location of documents. Attorneys stand to benefit significantly both in terms of recovered documents and client retention. "We're getting families pointed in the right direction" Nicholas adds.
The National Will Registry service is offered alongside a complete lineup of refined estate and document management services by Family Archival Solutions (http://www.familyarchivalsolutions.com), the parent company to National Will Registry.
Family Archival Solutions, Inc. was formed in 2010 and provides highly secure estate protection services to individuals, families, financial institutions and estate planning professionals. Based in Los Angeles, the company utilizes security features from Iron Mountain to provide the highest levels of data and document protection. To sign up visit http://www.nationalwillregistry.com and visit http://www.familyarchivalsolutions.com for detailed information about trends in estate planning, online security and other important end-of-life details. Call (800) 732-2139 or visit the website for additional information.