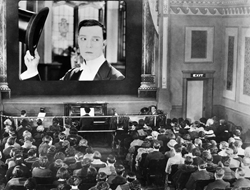 El Segundo, CA (PRWEB UK) 26 March 2014
Localization of media is essential for content owners to maximize the return on investment of film and TV programs, with subtitling being the most common approach.
ZOO has seen substantial growth in its ground-breaking ZOOsubs subtitling service that allows clients to obtain subtitles in every technical format whenever required. As Gordon Doran, President, explains, "Using the power of the cloud, our customers are able to see the progress of each localization project from wherever they are in the world."
ZOO's unique approach means that clients are able to access their subtitle assets from anywhere and share them with any of their facilities when they need them. They can also instantly create and download subtitles in different formats on the fly to allow their back catalogue of materials to be easily available for iTunes, Netflix, Blu-ray and more.
ZOO has written a whitepaper that can be downloaded from its website (http://www.zoodigital.com/subtitling-in-the-1920s/) explaining how cloud computing is enabling efficient media localization for film and video owners.
Visitors to NAB Show 2014 can see ZOOsubs in action on stand SU8502.