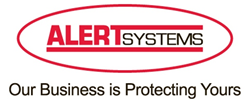 The destruction of these graves at Monk's Hill Cemetery is shocking and needless but, with the introduction of CCTV cameras at the site, hopefully there will be no further incidents
(PRWEB UK) 28 March 2014
As reported in the article, 'Nightly police patrols and CCTV for Newry cemetery after grave desecration,' published in the Newry Times on March 24th 214, a new CCTV security system has been installed at Newry's Monk's Hill Cemetery following a series of recent alleged incidents at the site. Over recent weeks vandals have allegedly hit the graveyard repeatedly, once on Thursday 13th March and again on Saturday 15th March, with 20 graves desecrated, crossed pulled from the ground and flowers and wreaths destroyed.
Sinn Fein councillor Valerie Harte, whose mother's grave was one targeted by the vandals, said: "This has been a very traumatic time for all those families affected and indeed everyone with loved ones buried at Monk's Hill Cemetery. In the aftermath of this senseless vandalism I have been in regular contact with the PSNI and I am pleased to say that precautionary CCTV has now been installed at the graveyard and the PSNI have given assurances that they will patrol the area nightly."
Business security specialists, AlertSystems, have responded to news of these incidents, commending the area's police force for taking preventative measures. A spokesperson for the company said:
"The destruction of these graves at Monk's Hill Cemetery is shocking and needless but, with the introduction of CCTV cameras at the site, hopefully there will be no further incidents. With security systems in place, vandals can be deterred completely but, even if something does happen, those affected will have the peace of mind that the culprits can be more easily caught by police. In addition to the nightly police patrols that have been promised, the new CCTV security system will hopefully improve the situation and resolve the issue."
AlertSystems manage and maintain over 5000 security installations throughout the UK and are specialists in providing business security solutions. Offering professional service and a complete range of security services such as monitored alarm systems, Automatic Number Plate Recognition and Avigilon CCTV security systems. AlertSystems offers effective and reliable solutions to security problems.