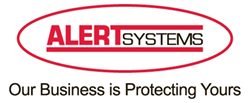 With money getting increasingly tight, reviews like this to keep security systems running as efficiently and cost effectively as possible becomes paramount
(PRWEB UK) 31 March 2014
As reported in the article, 'CCTV to be reviewed by Police Commissioner,' published in the Western Telegraph on March 24th 2014, CCTV security systems in Dyfed-Powys are to be reviewed by Police and Crime Commissioner Christopher Salmon, where the effectiveness of these security measures in helping to cut crime will be assessed. This review covers the counties of Pembrokeshire, Carmarthenshire, Ceredigion and Powys, where current security systems are being scrutinised following budget cuts. However, comments from the Commissioner have suggested that the review is being conducted in an effort to streamline the service, rather than make cuts.
Christopher Salmon said: "I'm determined to ensure that our communities are kept safe. I've offered to contribute to CCTV provision with local authorities. I wish to simplify CCTV's use, ensure it's beneficial to communities and offer the public a clear understanding of its effectiveness. First, however, we must make sure we're spending money wisely, so I've proposed a review, which my office will lead, to assess the appropriate future provision that balances safety, privacy and cost."
Business security specialists, AlertSystems, have commented on the prospect of this review, and the dedication from the commissioner in keeping CCTV around. A spokesperson for the company said:
"Budget cuts for local councils have put an increasing strain on the funding for CCTV security systems such as this, and it's encouraging to see that everything that can be done to keep this area's security cameras running is being put in place. CCTV is incredibly important for maintaining safety and security for residents, business owners and visitors and, with money getting increasingly tight, reviews like this to keep security systems running as efficiently and cost effectively as possible becomes paramount."
AlertSystems manage and maintain over 5000 security installations throughout the UK and are specialists in providing business security solutions. Offering professional service and a complete range of security services such as monitored alarm systems, Automatic Number Plate Recognition and Avigilon CCTV security systems. AlertSystems offers effective and reliable solutions to security problems.