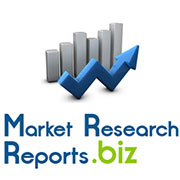 Biodegradable Plastics Industry
Albany. NY (PRWEB) March 26, 2014
Global biodegradable plastic production and demand have grown rapidly in recent years, and the capacity reached 1-1.5 million t/a in 2012-2013. Among dozens of biodegradable plastic varieties developed so far, only plastarch material (PSM), polylactic acid (PLA), poly(butylene succinate) (PBS) have realized mass industrial production. In 2013, PSM, PLA and PBS accounted for 87% of the world's total capacity.
Browse Full Report With TOC: http://www.marketresearchreports.biz/analysis-details/global-and-china-biodegradable-plastics-industry-report-2013-2016.
In 2013, demand from Europe and North America, the two main biodegradable plastic markets around the world, for biodegradable plastics accounted for 54% and 28%, respectively. Germany-based BASF, U.S.-based NatureWorks (Thailand's PTT Chemical paid US$150 million for a 50% stake in NatureWorks in December 2011), Italy's Novamont as well as the Netherlands-based Purac are the world's major suppliers of biodegradable plastics, with capacity of 140 kt/a, 140 kt/a, 80 kt/a, 80 kt/a, respectively.
China as one of the world's important suppliers of biodegradable plastics accounts for about 20% of global production capacity. In 2009-2013, its biodegradable plastic capacity grew at a compound annual growth rate of over 21%. And, under the stimulus of favorable national policies as well as expanding range of applications, many domestic enterprises have embarked on new construction or expansion of biodegradable plastics.
To Get Download Full Report with TOC: http://www.marketresearchreports.biz/sample/sample/192499.
As a leader in domestic plastics industry, Kingfa Sci & Tech Co., Ltd. mainly produces modified plastics, specialty engineering plastics, completely biodegradable plastics, carbon fiber and composite materials, of which, the 30 kt/a PBS and polybutylene succinate adipate (PBSA) has been put into operation in Zhuhai in 2011, the Phase II 90 kt/a PBSA expansion project will be launched. Meanwhile, Kingfa is also increasing intensity of downstream demand expansion. The company has signed biodegradable plastic mulch demonstrative application agreements with Xinjiang Production and Construction Corps, Guizhou, Shandong and other provinces and cities in early 2014.
Wuhan Huali Environment Technology Co., Ltd is a national biodegradable material industrial demonstration base, mainly engaged in PSM, ranking first in China's biodegradable plastics industry with 40 kt/a PSM in 2013. Besides, the company's 60 kt/a PSM are under construction, expected to be put into operation by mid-2014.
Table of Content
1. Overview of Biodegradable Plastics Industry
1.1 Definition
1.2 Classification
1.3 Industry Chain
2. Global Biodegradable Plastics Market
2.1 Market Supply
2.2 Global Demand
2.3 Product Mix
2.4 Regional Structure
2.4.1 USA
2.4.2 Europe
2.4.3 Japan
2.4.4 Brazil
2.4.5 Thailand
2.5 Technology Trends
2.6 Competition Pattern
2.7 Development Trends
3. China Biodegradable Plastics Market
3.1 Market Supply
3.2 Market Demand
3.3 Competition Pattern
3.4 Policy Trends
3.5 Development Trends
To Read Complete Report with TOC: http://www.marketresearchreports.biz/analysis/192499.
4. Biodegradable Plastics Market Segments
4.1 Plastarch Material (PSM)
4.1.1 Development Status
4.1.2 Competition Pattern
4.2 Polylactic Acid (PLA)
4.2.1 Introduction
4.2.2 Development Status
4.2.3 Competition Pattern
4.3 Polyhydroxyalkanoates (PHA)
4.3.1 Development Status
4.3.2 Competition Pattern
4.4 Poly(Butylene Succinate) (PBS)
4.4.1 Introduction
4.4.2 Competition Pattern
4.5 Others
4.5.1 Polycaprolactone (PCL)
4.5.2 Polypropylene Carbonate (PPC)
4.5.3 Aliphatic-Aromatic Copolyester
4.5.4 Polyvinyl Alcohol (PVA)
5. Main Companies in the World
5.1 BASF
5.1.1 Profile
5.1.2 Operation
5.1.3 Revenue Structure
5.1.4 Gross Margin
5.1.5 R&D and Investment
5.1.6 Biodegradable Plastics Business
5.1.7 Business in China
5.1.8 Development Prospect
5.2 NatureWorks LLC
5.2.1 Profile
5.2.2 Business in China
5.3 Novamont
5.4 Dupont
5.5 Mitsubishi Chemical
5.6 Showa Denko
5.7 PURAC
5.7.1 Profile
5.7.2 Production
5.7.3 Operation
6. Main Companies in China
6.1 Kingfa Sci & Tech Co., Ltd. (600143)
6.1.1 Profile
6.1.2 Operation
6.1.3 Revenue Structure
6.1.4 Gross Margin
6.1.5 Clients and Suppliers
6.1.6 PBS Biodegradable Plastics Business
6.1.7 R&D
6.1.8 Development Prospect
6.2 Zhejiang Hangzhou Xinfu Pharmaceutical Co., Ltd. (002019)
6.2.1 Profile
6.2.2 Operation
6.2.3 Revenue Structure
6.2.4 Gross Margin
6.2.5 Clients and Suppliers
6.2.6 PBS Biodegradable Plastics Business
6.2.7 R&D
6.2.8 Development Prospect
6.3 Wuhan Huali Environment Technology Co., Ltd.
6.3.1 Profile
6.3.2 Operation
6.3.3 Development Prospect
6.4 Anqing Hexing Chemical Co., Ltd
6.4.1 Profile
6.4.2 Operation
6.4.3 Development Prospect
6.5 Others
6.5.1 Zhejiang Hisun Biomaterials Co., Ltd.
6.5.2 Ningbo Tianan Biologic Material Co., Ltd.
6.5.3 Zhejiang Tianhe Environmental Technology Co., Ltd.
6.5.4 Henan Yongle Biological Engineering Co., Ltd.
6.5.5 Maanshan Tong-Jie-Liang Biomaterials Co., Ltd.
6.5.6 Zhejiang Wafa Ecosystem Science & Technology Co., Ltd.
6.5.7 Fujian Beststarch Biodegradable Material Co., Ltd.
6.5.8 Guangdong Shangjiu Biodegradable Plastics Co., Ltd.
6.5.9 Shandong Fuwin New Material Co., Ltd.
6.5.10 Tianjin Danhai Co., Ltd.
6.5.11 Zibo Qixiang Tengda Chemical Co., Ltd (002408)
6.5.12 Tianjin GreenBio Materials Co., Ltd.
6.5.13 Shenzhen BrightChina Industrial Co., Ltd.
7. Summary and Forecast
7.1 Summary
7.2 Supply and Demand Forecast
7.3 Plastic Film Forecast
Latest Reports:
Interferon Market - Global Industry Analysis, Size, Share, Growth, Trends And Forecast, 2013 – 2019: http://www.marketresearchreports.biz/analysis-details/interferon-market-global-industry-analysis-size-share-growth-trends-and-forecast-2013-2019
Interferons are a class of proteins generated and released by the host cells in response to the presence of pathogenic microbes such as bacteria, viruses, fungi and tumor cells. Interferons belong to a class of glycoproteins called cytokines and are referred to as first line defenders against microbial infections. Owing to presence of the ability to 'interfere in viral cell replication', these proteins fight against an infection by triggering an immune response, that results in the generation of immunologic cells, such as T-cells, natural killer cells and macrophages. Usage of interferon is identified as one of the most advanced and effective clinical methods for treatment of numerous diseases such as hepatitis, sclerosis and cancer.
The market for interferon is projected to show a promising and lucrative growth in the next few years due to continued research and development activities in this field. At present, there are more than 15 human interferons available in the market and this number is expected to grow rapidly in the near future. Increasing global awareness for interferon therapy, rising demand for specialized medicines for diseases such as hepatitis-B, hepatitis-C and cancer and technological advancements in the R&D are some of the factors estimated as the major drivers for interferon market. However, patent expiration, high cost of treatment and R&D are some of the factors expected to hinder the growth of this market.
Sample Request: http://www.marketresearchreports.biz/sample/toc/191325
The global interferon market is segmented on the basis of applications of interferons, such as hepatitis-B, hepatitis C, melanoma, leukemia (interferon alpha), multiple sclerosis (interferon beta), renal cell carcinoma, leukemia (interferon gamma) and others. Moreover, the market can also be segmented on the basis of geographical regions, namely North America, Europe, Asia-Pacific and RoW. North America is identified as the key market owing to technological advancement, growing demand for sophisticated treatment of chronic diseases and strong financial ability to invest in R&D. However, Asia Pacific region is expected to show a rapid and promising growth in the upcoming year, owing to rise in awareness about interferon therapy, an increase in financial ability for R&D and others.
Some of the market players in the interferon market include Roche Inc., Merck & Co.,Inc. Biogen Inc. and others.
Enterovirus Diagnostics Market - Global Industry Analysis, Size, Share, Growth, Trends And Forecast, 2013 - 2019: http://www.marketresearchreports.biz/analysis-details/enterovirus-diagnostics-market-global-industry-analysis-size-share-growth-trends-and-forecast-2013-2019
Enteroviruses are small, contagious single-stranded ribonucleic acid (RNA) viruses associated with several human and mammalian diseases. The enterovirus genus comprise 12 species which includes four major serotypes including poliovirus, coxsackievirus, echovirus and enterovirus. The newly identified enteroviruses are named with a system of consecutive numbers as EV68, EV69, EV70, etc. Enteroviruses are among the most common human viruses, infecting approximately one billion people annually, majorly infants and children. Diseases such as polio, meningitis, pancreatitis, hepatitis, encephalitis, hand, foot and mouth disease; birth defects, attention deficit hyperactivity disorder and cardiac disorders are caused by different types of enteroviruses.
These viruses are directly or indirectly transferred from person to person typically by the fecal-oral route, respiratory route and also from the mother to infant in the peripartum period. However, more than 50% of enterovirus infections are asymptomatic. Mild symptoms such as cold and fever occur in the infected person. Therefore, diagnosis of this infection is difficult and would be made easy with technological advancement in diagnostic tools.
Based on the type of diagnostic tests, the enterovirus diagnostic market is analyzed into viral isolation testing, serology testing and polymerase chain reaction (PCR) assay. Viral isolation method is the standard diagnostic method performed by isolating virus from the CSF, blood or feces or from multiple sites. PCR, on the other hand, is a very sensitive and specific diagnostic test method providing rapid test results. In addition, based on the site of diagnosis, the enterovirus diagnostic market is analyzed into four categories as hospitals, commercial or private laboratories, public health laboratories and physician offices. There has been rising number of private clinical laboratories which is taking away the market share of public health laboratories. Public health laboratories are usually the preferred testing sites for endemic infections.
Sample Request: http://www.marketresearchreports.biz/sample/toc/191323
Some of the growth drivers of this market include rising population, lack of vaccination in some low and middle income countries and malnutrition, deteriorating the immune system and activating the enterovirus present in the human body.
Key players in the global enterovirus diagnostic market include Merck Millipore, Quidel Corporation, Norgen Biotek Corp., Quest Diagnostics, BioMerieux, Cepheid, Thermo Fisher Scientific Inc., Alere, Inc. and Abbott Laboratories Ltd.
About Us
Marketresearchreports.biz is the most comprehensive collection of market research reports. Marketresearchreports.biz services are especially designed to save time and money of our clients. We are a one stop solution for all your research needs, our main offerings are syndicated research reports, custom research, subscription access and consulting services. We serve all sizes and types of companies spanning across various industries.
Contact US:
Office: United States
State Tower
90 State Street, Suite 700
Albany, NY 12207
United States
Toll Free: 866-997-4948
Tel: +1-518-618-1030
E: sales(at)marketresearchreports(dot)biz