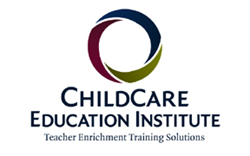 It's important to utilize the arts within our schools to forge connections with students and allow them to grow as individuals.
Duluth, GA (PRWEB) March 26, 2014
ChildCare Education Institute® (CCEI), a distance learning professional development and certificate provider, promotes CHD100: Music in Early Childhood, an online child care training course in recognition of National Music in Our Schools Month.
Music is sometimes the first subject to be trimmed from an early childhood curriculum in the hopes of increasing "academic" rigor, but music is very vital to developing a wide range of cognitive, emotional, and social skills. Children exposed to music at a young age are more likely to communicate with others and recognize the aesthetics in their own culture. Furthermore, music activities in the classroom can improve attention span and memory, while also expanding vocabulary. In short, educators should be looking for ways to increase music in the curriculum, not decrease it.
This course promotes an understanding of the importance of music in the early childhood years and the ways in which it can enhance children's lives. Upon successful completion of this course, participants will be able to define the role of music in a child's development, identify the impact of music on children's moods and behaviors, and design appropriate musical activities.
"Music is a great teaching aid for early childhood professionals," says Maria C. Taylor, President and CEO of CCEI. "It's important to utilize the arts within our schools to forge connections with students and allow them to grow as individuals. This course provides information on just how valuable music can be in an early childhood setting."
All CCEI coursework is available for purchase through online enrollment now. CCEI students with active, unlimited individual or center-based subscriptions can enroll in training courses anytime at no additional cost when logged in to their account. Once a course is concluded successfully, students will receive IACET CEU credit and have access to the certificate of completion for documentation.
CCEI training coursework is self-paced, which allows students the ability to maintain a work-life balance by completing courses at a time that is most convenient for them. For more information on ChildCare Education Institute, visit http://www.cceionline.edu or call 1.800.499.9907, Monday - Friday, 8 am - 5 pm EST.
About CCEI
ChildCare Education Institute® provides high-quality, distance education certificates and child care training programs in an array of child care settings, including preschool centers, family child care, prekindergarten classrooms, nanny care, online daycare training and more. Over 100 English and Spanish child care training courses are available online to meet licensing, recognition program, and Head Start training requirements. CCEI also has online certification programs that provide the coursework requirement for national credentials including the Online CDA, Director and Early Childhood Credentials. CCEI is nationally accredited by the Accrediting Commission of the Distance Education and Training Council (DETC), has been accredited as an Authorized Provider by the International Association for Continuing Education and Training (IACET), and is authorized under the Nonpublic Postsecondary Educational Institutions Act of 1990, license number 837.