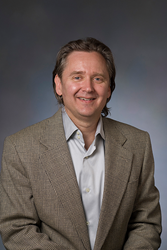 "KSE Partners is a great place to work – a place where government affairs success stories occur frequently because of our talented people building great relationships with our clients."
Montpelier, VT (PRWEB) March 26, 2014
KSE Partners announced that Leif Johnson has been named partner and he will serve as president of KSE FOCUS, the 50-state government affairs branch of KSE Partners, LLP.
Johnson will lead KSE FOCUS, which he joined in 2003 and has since helped build into a leading national state government affairs consulting firm. FOCUS is also recognized as a leading state legislative and regulatory tracking service, and the only one with tailored weekly written reports. He will continue to focus on providing strategic counsel for clients and guiding the business development efforts for KSE FOCUS and KSE Partners.
Johnson will also continue to serve as CEO and managing director of The Advocacy Group (TAG), the leading association of state government and international public affairs professionals. TAG's inter-firm network of independent companies consists of the best lobbyists, communicators and public affairs professionals in each state and country.
"We are excited to have Leif and his leadership skills join our partnership team," said Bob Sherman, founding partner of KSE Partners. "Leif's diverse background and wealth of experience in the government and public affairs arena will help us continue to grow our entire business and provide excellent service for our clients."
Before joining KSE, Johnson was the director of state and federal government relations and corporate communications for West Publishing – Thomson Reuters in Eagan, Minnesota. At West, Johnson helped create a nationwide lobbying network in all 50 states. Subsequently, he managed West's state and federal government relations and lobbying efforts, guided passage of database protection legislation in the U.S. House of Representatives and served as spokesperson for crisis communications events.
At Cisco Systems in San Jose, California, Johnson was a public relations manager and directed the Commercial Line of Business public relations and reputation management initiatives. He also worked as a legislative and political aide on Capitol Hill for U.S. Sen. Richard Lugar, R-Indiana. Johnson was a legislative aide for Minnesota Governor Arne Carlson, R-Minnesota, and led a congressional campaign in Minnesota's 6th Congressional District. Between 2009 and 2010, he was president of the Washington Area State Relations Group (WASRG), a D.C. trade association of state government affairs executives.
Johnson is a graduate of Macalester College in St. Paul, Minnesota and holds a Master of Public Policy from The College of William and Mary in Williamsburg, Virginia.
"KSE Partners is a great place to work – a place where government affairs success stories occur frequently because of our talented people building great relationships with our clients," said Johnson. "I'm pleased to have this opportunity to be a part of a firm with such a strong history and look forward to expanding our presence in the government affairs marketplace and growing each line of business in our firm."
Lobbyists Todd Bailey and Nick Sherman were both also made partners, and Bailey was named president of KSE's strategic communications and lobbying practices. KSE Partner Todd Bailey will lead KSE's lobbying and strategic communications practice.
About KSE Partners, LLP and KSE FOCUS
KSE Partners, LLP, has designed and implemented government affairs and communications strategies for national, regional and local clients since 1987.
KSE FOCUS is now a leading full-service 50-state government affairs firm, providing services to meet the daily needs of state government affairs professionals. KSE FOCUS offers 50-state legislative, regulatory, and government information tracking and analysis service; 50-state lobbying and intelligence gathering; association management; public policy research; strategic consulting; internal government affairs audits; and issues management.
The firm now has over 40 full-time and part-time employees in Virginia, Minnesota, Maine and Vermont.
For more Information about KSE Partners, go to http://www.ksepartners.com