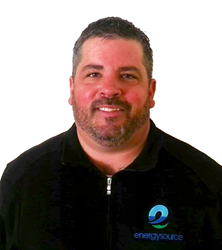 I am thrilled to be onboard at Energy Source. This is a very exciting time for the company and the industry. I am looking forward to putting all of my focus on saving energy for customers in the region and beyond."
(PRWEB) March 27, 2014
Providence, Rhode Island: Energy Source of Providence Rhode Island has added Energy Conservation Consultant Jeremy Okeefe to its expanding staff as the company continues to experience rapid growth.
Gabriel Andreson, National Sales Manager for Energy Source, made the announcement of Okeefe's hire on Friday, March 21, 2014.
"We are very excited to bring Jeremy's expertise and Industry experience to the Energy Source team, he will fill a vital role as we continue to grow market-share in 2014 and beyond," Andreson said.
Mr. Okeefe is a native of Reading, Massachusetts and has an impressive resume working within the energy and resources conservation sector. This includes not only electricity conservation, but solar and wastewater management as well. With an extensive background in new business development, Okeefe believes he is a perfect fit for the Energy Source team.
"I am thrilled to be onboard at Energy Source. This is a very exciting time for the company and the industry. I am looking forward to putting all of my focus on saving energy for customers in the region and beyond," Okeefe said.
Okeefe joins the firm as the company continues to leverage its success working with utilities in the Northeast region toward new markets across the country.
Energy Source was recently awarded the title of NationalGrid Top Kilowatt Saver among an elite group of NationalGrid Authorized Project Expediters, saving 17 million kilowatt Hours for that Utility's customers alone. They also earned recognition for generating the greatest amount of new project requests in 2013.
About Energy Source:
Energy Source is a turnkey implementer of comprehensive energy savings projects within the Commercial, Industrial, Hospitality, Retail, Education and Municipal sectors. The management team has been in the industry for over 20 years, and understands the nuances of delivering savings to customers. Energy Source works closely with its clients to identify energy conservation opportunities from "broad stroke" identification through actual implementation of projects. Their services also include obtaining all applicable incentives for their clients, this helps to reduce simple paybacks and maximize Return On Investments (ROI's).
About National Grid Project Expediter Program:
National Grid Project Expediters are a select group of independent contractors qualified through a bid process. NationalGrid maintains tight control of the quality of their work and demand they maintain the highest standards for customer satisfaction.
Project Expediter Services

Inspect facilities for opportunities
Recommend appropriate energy efficiency measures
Provide analysis of project economics
Maximize benefits of incentive programs
Provide complete installation services
Provide extended lamp and ballast warranties
Recycle lamps and ballasts
Offerings

Lighting Upgrades
HVAC efficiency improvements
Energy Management Systems
Variable Speed Drives
Motor upgrades