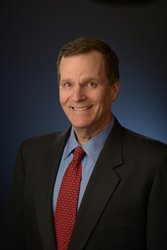 Without the nursing home camera, who knows if the alleged neglect would have been discovered or if those criminally charged would be neglectful or abusive toward others?
Baltimore, MD (PRWEB) March 27, 2014
Just last week, a bill introduced in the South Carolina Legislature (S 662) that would allow loved ones to place cameras in their family member's nursing home room to monitor their well-being and care, and help prevent the incidence of neglect and abuse because the nursing home staff knows that their actions are being watched, was stopped in its tracks when the South Carolina Senate Medical Affairs Committee voted evenly on the bill, thereby preventing the bill from proceeding.
Proponents of the bill argue that the cameras can help family members monitor their loved ones' care from afar and can help prevent nursing home neglect and abuse. The opposition to the bill cites patient privacy rights and interference with private businesses.
Earlier this week, the New York Attorney General announced that ten New York nursing home employees (two registered nurses, four licensed practical nurses, and four nursing assistants) have been criminally charged for their alleged neglect of a nursing home resident who was a double-amputee and incontinent with multiple medical conditions and physical disabilities that left him totally dependent on their care and assistance. Their arraignment is scheduled for March 28, 2014 in the Rochester City Court, at which time a case number will be assigned.
The resident's son had hidden a camera in his father's nursing home room that provided the alleged evidence that led to the criminal charges being filed.
In announcing on March 25, 2014 the criminal charges filed against the 10 nursing home employees, the Attorney General of New York stated, "Nursing home residents are among our state's most vulnerable citizens and the perpetual neglect in this case is shameful. Today's charges send a message that we will not tolerate anyone being neglected by those responsible for their care and will use every tool in our arsenal, including hidden cameras, to ensure that those most in need of help are safely cared for and treated with respect and dignity."
Without the surveillance video evidence, who knows if the lack of care (sometimes the immobile man did not receive hands-on care during entire shifts) would have been discovered or if those charged would have been free to be neglectful or abusive toward other residents? (those charged are presumed innocent until proven guilty)
About us: MedicalMalpracticeLawyers.com is the premier website connecting medical malpractices victims in the United State with medical malpractice lawyers in their state who may investigate their medical malpractice claims for them and represent them in a medical malpractice case, if appropriate. Our toll-free telephone number in the United States is 800-295-3959. Turn to us when you don't know where to turn.
MedicalMalpracticeLawyers.com publishes a daily blog with more than 1,100 consecutive daily blog postings to date, discussing a wide range of current issues and news regarding medical malpractice.