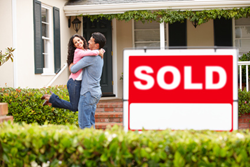 Philadelphia, PA (PRWEB) March 27, 2014
First Time Homebuyers in Philadelphia learn how they can get into home ownership with as little as 1% of their own money for a down payment at PhillyLiving.com's First Time Home Buyer Seminar on April 5th from 10-11:30 am.
PhillyLiving.com, top ranking Center City real estate team, is committed to educating and supporting clients as they move through the process of both buying and selling. This seminar is the 1st in a series of 2014 Real Estate Seminars, covering topics ranging from "How to do a 1031 Tax Exchange" and "How to Buy Using FHA 203K loans" to "How to Buy an Investment Property with your IRA."
Noah Ostroff, CEO of PhillyLiving.com, commented: "In my 7 years of experience working with first time buyers, I have found that taking time to support and educate consumers helps transactions run smoothly and lays a foundation for a lifetime of real estate investment success."
At the seminar, consumers will learn about the home buying process, from searching online to keys in your hands, covered by Susanna Kunkel, Realtor with PhillyLiving.com. Mortgage and credit repair experts will answer Frequently Asked Questions, and will also be available to assist buyers on the spot with a mortgage pre-approval and credit repair.
RSVP today - space is limited!