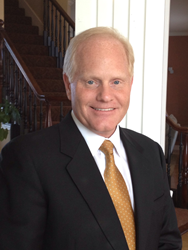 "The truth is, the only one that can stop you…is you! In this two-day program, you will move beyond your limitations and become more powerful than ever before." -- Michael Carrigan, Founder of The Conversation People
Highland Village, TX (PRWEB) March 26, 2014
The Conversation People has limited availability for the Conversational IQ training program. This ultimate communication course is ideal for executives, professionals, managers and business owners. It will take place on April 12 and 13 (Saturday/Sunday) at The Conversation People's home office overlooking Lake Lewisville.
This training program emphasizes that business will improve based on a quiet shift to excellence in conversational IQ and emotional intelligence. The Conversational IQ training program is also ideal for couples and families wishing to strengthen relationships and move past obstacles. It's also for young professionals who wish to learn how to create satisfaction and get ahead early.
"The truth is, the only one that can stop you…is you," Michael Carrigan said. He is the founder of The Conversation People. "In this two-day program, you will move beyond your limitations and become more powerful than ever before."
In order to get started on securing a spot for the Conversational IQ training program on April 12 and 13, contact Michael Carrigan at 916-715-7700 or send an e-mail to michael(at)conversationpeople(dot)com. For larger groups, The Conversation People can make arrangements visit a business based on mutually agreed upon dates. Corporate packages are available. For more information, visit: http://conversationpeople.com/.
For media outlets, to schedule Michael Carrigan for an interview pertaining to The Conversation People and his book, "A Cure for What Stops You – A Guide for Getting Out of Your Own Way," contact Bryan Dolgin at 312-925-7135 or bryan(at)conversationpeople(dot)com. Michael is also available to meet with groups to discuss his book.