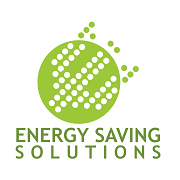 Miami, Florida (PRWEB) March 26, 2014
Peter Stein of Energy Saving Solutions USA ("ESS" or the "Company"), the creators of the LED with a lifetime guarantee ™, today tapped experienced LED sales professional Dan Dawson as the Company's new Director of National Sales.
Dan Dawson Sr. is a native Floridian business man with extensive industry experience in various fields of design and engineering, as well as management and sales of LED lighting technology. Prior to joining ESS, from 2008 to 2012, Mr. Dawson owned "4 Green Solutions" through which he educated and informed business owners, non-profits, large corporations, cities and municipalities of the cost and energy-saving benefits of new LED semiconductor technology. He started one of the very first lease plans in the industry and "Pay by Savings" plan.
Now Mr. Dawson has brought this wealth of knowledge and expertise on board to help ESS as its Director of National Sales. He commented, "Never before, in the history of the world, has there been such an incredible global opportunity to become wealthy, while helping to save clients money and the environment all at the same time! ESS is the best vehicle by far to enjoy and grow with this new technology."
Peter Stein of Energy Saving Solutions, commented, "On behalf of the entire ESS team, I'd like to welcome Dan to his new position as the Director of National Sales. Effective immediately, he will lead our national LED dealer organization in their efforts to spread cost-and energy-savings to businesses, government agencies, schools and non-profit organizations nationwide via our guaranteed for life LED lights. His significant experience with LED technology combined with his enthusiasm and entrepreneurial spirit will be instrumental in leading our team to significant growth in the time ahead."
Energy Saving Solutions' Forever LED Lights ™ offer customers significant cost- and energy savings and are the only full line of energy-efficient LED lighting with a lifetime guarantee, exclusively administered by McCusker & Company and backed by Service USA, world class warranty and service providers out of Dallas, Texas. Through the Company's Forever Green Savings Program ™, Energy Saving Solutions offers business owners of all sizes the ability to change out their old inefficient lights and upgrade to the Company's Forever LED Lights ™. Energy Saving Solutions is simply paid back for their investment with a portion of the savings – allowing business owners to achieve immediate positive cash flow and have great lighting built to last a lifetime.
About Energy Saving Solutions:
Energy Saving Solutions USA – the creators of the LED with a lifetime guarantee ™ – provides businesses, government agencies, schools and non-profit organizations energy-efficient LED and induction lighting technology that is designed to save money and help reduce the environmental impact by reducing carbon emissions. The Miami, FL. -based company also offers organizations the Forever Green Savings Program™, which allows for a conversion to LEDs with no up-front costs; payments are based on a portion of their electrical savings. More information can be found at http://www.EnergySavingIndustry.com