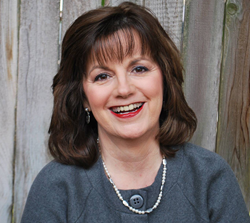 San Antonio, Texas (PRWEB) March 26, 2014
Debi Ulmer is widely known throughout Texas for her decades of work in the security industry, as well as her direct organization each October of the Texas Burglar and Fire Alarm Association conference in Galveston.
She is the ideal fit for Security Partners, which announced she is joining the company as Manager of Industry Affairs and Dealer Relations. In her role, Ulmer will work closely with the Security Partners' monitoring center in San Antonio to service Texas-based dealers and help expand the company's services throughout the state.
"My job – pure and simple – is to help our dealers succeed," Ulmer said. "If they need suggestions on how they can build their book of business or to share an idea, my job is to listen and use my experience to help in any way I can. I am proud to be a sounding board and to be the type of resource they can rely on."
Ulmer said she learned about Security Partners last year, when the company acquired Response Center USA in San Antonio. She reached out to the company to learn if Security Partners was interested in exhibiting in the October TBFAA State conference. She received an immediate reply from Mike Bodnar, president of Security Partners, who was eager to participate.
"Mike is one of the main reasons why I decided to join Security Partners," Ulmer said. "We share many of the same values, making sure that all of our dealers recognize they are important to the overall success of the company. And we want them to recognize all the ways in which Security Partners will help them grow their businesses and succeed."
Bodnar, based in Lancaster, Pa., routinely visits San Antonio to interact with Security Partners dealers. Ulmer is impressed how the company president meets with as many dealers as he can, no matter if they have 50 accounts or 500 accounts with the company.
"Everyone affiliated with Security Partners is treated with the same level of respect," Ulmer said. "To me, that is huge. This is an industry built on small businesses. Security Partners has the right formula for success."
Bodnar said Security Partners is pleased that Ulmer accepted the offer to serve as a key dealer liaison in Texas, noting she has extensive relationships throughout the state that will be a tremendous benefit to the company and, most importantly, the dealers. "It seems Debi can't go anywhere in Texas without meeting someone she knows, or has helped in the past," Bodnar said. "Her vast experience and leadership role in our industry will help to ensure that our dealers receive the level of service they expect and deserve."
Ulmer, who has been president of the Houston Gulf Coast Alarm Association for the past five years and Corporate Secretary for the Texas Burglar Alarm Assoc since 2004, has been in the security industry since 1978. She has worked on all sides of the business, from sales, to technical support, to management, to acquisitions. With such experience, as well as her many relationships in the industry, Ulmer is well placed to serve dealers for Security Partners in Texas and beyond.
Security Partners – with central stations in Lancaster, PA, San Antonio, TX, and Anaheim, CA – is a fast-growing company that offers cost effective protection with knowledgeable and friendly customer service. Providing wholesale monitoring services to dealers across the country, Security Partners has become a premier central station for traditional services, new technology, and superior customer care. Security Partners provides traditional monitoring services and advanced services, as well as education, training, and monitoring for new media services. The Advanced Services Division provides managed video and access control services along with the latest in mobile safety and GPS tracking devices. Through the Security Partners Dealer Network, security installers across the U.S. take advantage of decades of experience to grow their product and services, customer base, and RMR revenue. Learn more at http://www.SecurityPartners.com.