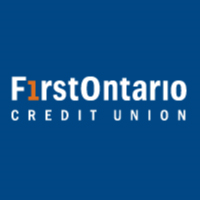 Alpharetta, GA (PRWEB) March 28, 2014
Financial Management Solutions, Inc. (FMSI) announced today that its Branch Staff Reporting and Scheduler has helped the$2.6 billion FirstOntario Credit Union (FirstOntario) make significant gains in controlling their workforce costs. With the detailed FMSI monthly metrics highlighting optimal staffing levels based on demand, FirstOntario achieved a 16% decrease over the last year in their average labor cost per transaction for their front-line staff.
"With our staff cost 25% higher than our competitors, we were very conscientious about adding staff in the right ways during a recent strategic growth mode," says Kelly McGiffin, the President and Chief Executive Officer at FirstOntario. "FMSI provided us with the metrics to effectively control our cost, allowing us to know precisely where and when we needed the right number of staff."
FirstOntario has been able to decrease its total staff expense as a percentage of total assets from 1.9% to 1.2% in the last five years—all while doubling in size.
"A lot went into our growth strategy and the FMSI solution is one of the most useful tools in our toolbox," says McGiffin. "There is no doubt in my mind FMSI has helped us save a tremendous amount of money, and has been a crucial part in growing our business over the last year."
Since implementing the FMSI system, FirstOntario has reduced their excess waiting for work expenses by 50%, and they have improved their front-line staff productivity by 19%.
"Maintaining front-line staffing at the ideal level to ensure member satisfaction can sometimes be a very credit union specific decision," says W. Michael Scott, President/CEO of FMSI. "Without accurate information, most financial institutions are not equipped to make a proper evaluation. With more than 20 years of experience helping banks and credit unions improve the productivity of their staff, our unique solutions for measuring and forecasting transaction volumes regularly reveal areas for better service and increased productivity."
About FirstOntario Credit Union
In business since 1939, FirstOntario Credit Union has more than $2.9 billion in funds under management, serves over 90,000 Members and offers a full suite of banking products including daily banking, mortgages, lines of credit, loans and investments. FirstOntario operates 27 branches serving 13 communities across the Hamilton, Halton, Niagara, Haldimand/Norfolk and Oxford regions and Membership at FirstOntario is open to anyone. FirstOntario is a proud advocate of the communities they serve and supports many important community organizations. FirstOntario is a founding sponsor for Hamilton Hive, and supports Co-operative Young Leaders (CYL) and youth at risk through Soupfest. FirstOntario also offers a scholastic bursary program and a microlending program in the Hamilton and Niagara regions. For more information please visit: http://www.FirstOntarioCU.com
About Financial Management Solutions, Inc. (FMSI)
Located in Atlanta, GA and established in 1990, FMSI provides easy-to-use, yet sophisticated, business intelligence systems – Branch Staff Reporting and Scheduler, The ContactCenter Management System™ (CMS), and the Lobby Tracking System™ (LTS)—that allow financial institutions to manage and staff to meet their service and sales needs. FMSI's smart scheduling application gives banks and credit unions the ability to optimally schedule their team throughout the branch network, and to manage staff through easy to read color graphics, online interactive dashboards, and succinct management reports. FMSI provides performance management information exclusively to financial institutions of all sizes, including a workforce optimization comparative data benchmarking report that allows clients to see where they rank amongst their industry peers. Visit the company's website at http://www.fmsi.com or call 877.887.3022 to schedule a complimentary online demonstration of any of our products.