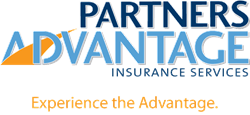 Riverside, CA (PRWEB) March 27, 2014
Partners Advantage Insurance Services, LLC is pleased to announce the appointment of Susan Capobianco as the director of its National Accounts Division. As of part of her responsibilities, she will work with the key national accounts of Partners Advantage to help their agents grow their life, annuity and linked benefits business. Partners Advantage works with several large financial services companies throughout the country to help them expand beyond their core products to grow revenues and better serve the needs of their clients.
A key benefit provided to these companies is an exclusive training program, MyTrainingPartners.com, which provides weekly interactive training to help financial professionals grow their product knowledge and understand important sales concepts. Partners Advantage provides its national accounts broad support though a seasoned staff, including: sales, case management, underwriting, compliance, suitability and advanced markets.
Partners Advantage President James Wong stated, "Susan's experience will bring strong leadership and experience to guide growth for our business partners and enhance the value they provide to their clients."
Capobianco has over 25 years experience in financial services and has been previously employed by well-respected companies in the insurance industry such as: Wells Fargo, Washington Mutual, Lincoln Financial Distributors and Kemper Investors Life Insurance. She has extensive experience in sales, marketing and operations.
About Partners Advantage Insurance Services
Partners Advantage Insurance Services, LLC, is a national insurance marketing organization with 70 associates located in offices across the country. The company's Advantage Division is a one-stop brokerage for licensed agents and agencies throughout the United States who sell annuities and life insurance. The company's Platinum and Premier Divisions work to enhance insurance marketing organizations and agencies throughout the country. For more information about Partners Advantage, visit http://www.partnersadvantage.com.