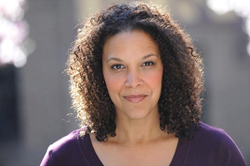 Baltimore, Md. (PRWEB) March 26, 2014
In a new collaboration with Washington, D.C.'s Folger Theatre, the Baltimore Symphony Orchestra (BSO) and Music Director Marin Alsop bring together an all-star cast of stage, film and television for Director Edward Berkeley's adaptation of the William Shakespeare comedy, A Midsummer Night's Dream. Featuring John Bolger of "General Hospital" and Linda Powell of "Chicago Fire," Midsummer will premiere with the BSO on May 29 at the Music Center at Strathmore, and May 30 through June 1 at the Joseph Meyerhoff Symphony Hall. Please see below for casting and complete concert details.
COMPLETE CONCERT DETAILS
A Midsummer Night's Dream: In Concert
Thursday, May 29, 2014 at 8 p.m. – The Music Center at Strathmore
Friday, May 30, 2014 at 8 p.m. – Joseph Meyerhoff Symphony Hall (JMSH)
Saturday, May 31, 2014 at 8 p.m. – JMSH
Sunday, June 1, 2014 at 3 p.m. – JMSH
Marin Alsop, conductor
Edward Berkeley, stage director
Baltimore Choral Arts Society, women's chorus
Ying Fang, Soprano (Fairy)
Julie Boulianne, Mezzo-Soprano (Fairy)
Spencer Aste as Egeus, Philostrate, Puck, Starveling (Moonshine), Mustardseed
John Bolger as Theseus, Oberon, Snug (Lion)
Katie deBuys as Hermia, Peter Quince (Prologue), Cobweb
Marcus Kyd as Lysander, Flute (Thisby), Peaseblossom
Cody Nickell as Demetrius, Bottom (Pyramus)
Kate Eastwood Norris as Helena, Snout (Wall), Moth
Linda Powell as Titania, Hyppolyta
Mendelssohn: A Midsummer Night's Dream
Tickets range from $29 to $94 and are available at the BSO Ticket Office, 410.783.8000 or BSOmusic.org.
ABOUT THE DIRECTOR
Edward Berkeley (Stage Director) is on faculty at The Juilliard School (primarily as director of undergraduate opera studies) and also teaches Shakespeare at Circle in the Square Theater School. On Broadway, he directed the Tony Award and Drama Desk–nominated Wilder, Wilder, Wilder and other award-winning productions. His New York Shakespeare Festival productions include Pericles and "Best Revival" winner, The Tempest. He directed Beatrice and Benedict at the New York Philharmonic, John Adams' El Niño at Atlanta Symphony, The Disappointment at the Library of Congress and Ah! Wilderness at Williamstown Theater Festival. At the Aspen Opera Theater Center, he has directed classics and new operas by John Corigliano, John Harbison, Bright Sheng, Augusta Read Thomas, Mark-Anthony Turnage and Bernard Rands. In New York, Mr. Berkeley directed the premieres of Ned Rorem's Our Town, Thomas Adès' Powder Her Face and Ullman's The Kaiser from Atlantis (also directed in L.A., Houston, Spoleto and Ravinia). Mr. Berkeley was an acting consultant for the Metropolitan Opera's Lindemann Program, guest faculty at Princeton and Williams, distinguished guest professor at Carleton and returning guest director at Rice. Favorite productions include Charlotte Delbo's Holocaust play Who Will Carry the Word? for Willow Cabin, his adaptation of Mendelssohn's A Midsummer Night's Dream for the New York Philharmonic, Madama Butterfly and The Coronation of Poppea for Houston Grand Opera, and John Adams' The Death of Klinghoffer and Transformations at Juilliard. This summer, he returns to Aspen for Eugene Onegin and Carmen and then travels to Marseille for Shakespeare's Macbeth.
ABOUT THE CAST
Spencer Aste's (Egeus, Philostrate, Puck, Starveling (Moonshine), Mustardseed) stage credits include: Lincoln Center: Polonius/Gravedigger in Hamlet; Prokofiev's Romeo and Juliet (New York Philharmonic). Edinburgh Fringe Festival: Polonius 3-D Hamlet (Fundamental Theater Project). New York: The Acting Company (company member): Richard (Richard III), Iago (Othello) and Edgar Allan Poe (Murder by Poe). Other New York companies: Axis Theater Co. (company member), WorkShop Theatre Company (company member), Storm Theatre Co., The Cell, New York Theatre Workshop, MTC, MCC, Boomerang Theat. Co., Rising Phoenix Rep. and La MaMa among others. Favorite playwrights: Adam Rapp, Marc Palmieri and Edgar Oliver. Films: Ted (principal), 200 American; Parked Hippie Taking Woodstock (directed by Ang Lee); voice of Scratch in Toy Story. Television: "Boardwalk Empire" (HBO) and "Royal Pains" (USA Network). Web Series: The Thing, (http://www.theplayis.com). Mr. Aste was recognized by NYTheatre.com as one of 2012's People of the Year. He was also awarded Best Actor in a Supporting Role in the 2013 Midtown International Theatre Festival for his work in Slain in the Spirit.
John Bolger (Theseus, Oberon, Snug (Lion)) appeared in the NBC live broadcast of The Sound of Music as Admiral Von Schreiber. Other television appearances also include "Person of Interest," "Royal Pains," "The Black Donnellys," "Law and Order," "Sex and the City," "NYPD Blue," "General Hospital," "One Life to Live, "Another World" and "True Blue." He played Captain Brackett in the Lincoln Center National Tour of South Pacific, and was also seen as Dr. Jake Houseman in the National Tour of Dirty Dancing. Theater includes Good People at George Street Playhouse and Seattle Rep., That Face at MTC, The Real Thing and Anthony and Cleopatra at the Old Globe in San Diego, Richard III at The Hartford Stage, Light Up the Sky, Roundabout and Safe Sex at La Mama. As a founding member with The Willow Cabin Theatre Company, he was seen in Twelfth Night, The Sea Plays, A Midsummer Night's Dream, As You Like It, Macbeth, The Balcony, Street Scene and Lucrece. Films include Parting Glances and Black and White. Mr. Bolger is a graduate of Bucknell University and studied at Circle in the Square, RADA and the Actor's Studio.
Katie deBuys (Hermia, Peter Quince (Prologue), Cobweb) has previously acted at the Folger as Princess Katherine and the Boy in Henry V, the Duck in The Conference of the Bird and Lady Lucy in The Gaming Table. Other D.C. area theater credits include Seminar at Round House Theatre, Measure for Measure at Shakespeare Theatre Company and In the Next Room (Or the Vibrator Play) at Woolly Mammoth Theatre Company. Regional credits include Bug (B. Iden Payne Award: Best Actress) and Killer Joe at Capital T Theatre in Austin, Texas and Twelfth Night and Julius Caesar at the Texas Shakespeare Festival. Ms. deBuys received a BS in theater from Northwestern University and an MFA in acting from The University of Texas at Austin. She is a native of Santa Fe, New Mexico, and came to reside in D.C. via Chicago and Austin.
Marcus Kyd's (Lysander, Flute (Thisby), Peaseblossom) stage credits include the Folger Theatre: The Gaming Table, The Taming of the Shrew, Henry IV part 1 and A Midsummer Night's Dream; Nebraska Shakespeare Festival: Hamlet, A Midsummer Night's Dream, Much Ado About Nothing, King Lear, Othello and Pericles; Theatre J: The Odd Couple and Lost in Yonkers; Round House Theatre: The Lyons, The Talented Mr. Ripley, The Chairs, A Sleeping Country and Alice; Alabama Shakespeare Festival: The Wars of the Roses; Arena Stage: Intimations for Saxophone; Metro Stage: The Thousandth Night and One Good Marriage; Center Stage: The Winter's Tale; Kennedy Center: Shear Madness and Cyrano; Anti-Social Music/WPAS: The Nitrate Hymnal; and Happenstance Theater: Manifesto. Independent films: You'll Never Find Us, Chalk Outline Productions and Bewildered, Heron-Media. Training: BFA from Emerson College in Boston, MFA from the Shakespeare Theatre Company's Academy for Classical Acting at the George Washington University.
Cody Nickell (Demetrius, Bottom (Pyramus)) is thrilled to be revisiting Mendelssohn's A Midsummer Night's Dream, which he had previously performed with The Anchorage Symphony Orchestra in Alaska. Mr. Nickell is the artistic associate at Gulfshore Playhouse in Naples, Fla. where he has acted in Art, Blithe Spirit, The Whipping Man, Jacob Marley's Christmas Carol and Ken Ludwig's The Game's Afoot, and directed God Of Carnage and Something Intangible. Mr. Nickell has performed at theaters all over the country including Woolly Mammoth, Folger Theatre, Shakespeare Santa Cruz, Portland Center Stage, Shakespeare Theatre Company, Barrington Stage, Two River Theatre, The Wilma, The Arden Theatre, PlayMakers Rep and San Jose Rep. Recipient of the Connecticut Critics Circle Award for Best Actor, and nominated three times for The Robert Prosky Award for Outstanding Lead Actor, his work extends beyond the theater to films, television and voiceovers. Most recently, he performed Baltimore native Gwydion Suilebhan's piece Anthem for Center Stage's My America project, which director Hal Hartley is turning into a feature film. He also participated in Simon & Schuster and the Folger Shakespeare Library's audio book recordings of Shakespeare's A Midsummer Night's Dream and MacBeth. Cody Nickell is a graduate of Carnegie Mellon University's School of Drama.
Kate Eastwood Norris (Helena, Snout (Wall), Moth) is a professional Equity actor who performs in theaters all across the country. Favorite Shakespeare credits include a previous performance of Mendelssohn's A Midsummer Night's Dream with the Anchorage Symphony Orchestra. She has played Helena three times before and is also glad to revisit Moth. Ms. Norris' 12 Folger credits include Lady Macbeth in Macbeth, Katerina in The Taming of the Shrew, Olivia in Twelfth Night, Launce in Two Gentlemen of Verona, Beatrice in Much Ado about Nothing and Puck in A Midsummer Night's Dream (Helen Hayes Award). There, she also workshopped a one-woman Hamlet, inspired by her experience as Richard III at the American Shakespeare Center. Ms. Norris has performed at Berkeley Repertory, Arena Stage, Portland Center Stage, Shakespeare Santa Cruz, Round House Theatre, The Humana Festival at Actor's Theatre of Louisville (2011 and 2012), Florida Stage, Two River Theatre, Delaware Theatre, Arden Theatre, Pittsburgh Irish & Classical Theatre and the Wilma Theatre where she played Eleanor/Esme in Tom Stoppard's Rock & Roll, (Barrymore Award). She is a company member at Woolly Mammoth Theatre Company and one of her favorite roles there includes Kay/Jayne in She Stoops to Comedy (Helen Hayes Award). Ms. Norris is a teacher of Shakespeare and Clown for students of all ages. She is currently pursuing a master's in humanities and the creative life with an emphasis in depth psychology at Pacifica Graduate Institute.
Linda Powell (Titania, Hyppolita) is a New York-based actress whose Broadway credits include The Trip to Bountiful with Cicely Tyson, Wilder, Wilder, Wilder and the Tony-nominated revival of On Golden Pond in which she starred with James Earl Jones and Leslie Uggams. Some of her favorite off-Broadway credits include August Wilson's Jitney, The Overwhelming at Roundabout and Jar the Floor at Second Stage. Ms. Powell's work has been seen at regional theaters around the country including Arena Stage, Center Stage, Long Wharf Theater, Cleveland Playhouse, Pittsburgh Playhouse, American Repertory Theater and the Williamstown Theater Festival. For 10 years, she was active both as actor and producer with the critically-acclaimed Willow Cabin Theater Company. Her numerous television credits include recurring roles as social worker Lauren White on "Law and Order: SVU" and Ingrid Mills in NBC's "Chicago Fire." She can be seen as Lee Boyd Malvo's legal aid attorney in the film "Blue Caprice," which premiered at Sundance and is currently in theaters. Ms. Powell received a degree in English literature with a theater minor from the College of William and Mary before studying acting at the Circle in the Square Theater School.
Ying Fang, soprano (Fairy), has been hailed by The New York Times for "singing with a fresh, appealing soprano and acting with coquettish flair." Ms. Fang has most recently made her Metropolitan Opera debut in their 2013-2014 season, singing the role of Madame Podtochina's Daughter in Shostakovich's opera The Nose. Ms. Fang performed the role of Contessa di Folleville in Rossini's Il Viaggio a Reims with Wolf Trap Opera Company. She sang Bellezza in Handel's oratorio Il Trionfo del Tempo e del Disinganno conducted by William Christie at Alice Tully Hall. She was also heard in the role of Pamina in Mozart's Die Zauberflöte, Maria in Bernstein's West Side Story with the Aspen Opera Theater Center. She sang the soprano solo in Carl Orff's Carmina Burana with the National Symphony Orchestra at the Filene Center in Wolf Trap. In Juilliard opera productions, she has been featured as Zerlina in Mozart's Don Giovanni and Fanny in Rossini's La Cambiale di Matrimonio. A native of Ningbo, China, Ms. Fang recently won the 2013 Opera Index Vocal Competition and First Prize of the 2013 Gerda Lissner International Vocal Competition. Ms. Fang holds a master's degree from The Juilliard School and a bachelor's degree from The Shanghai Conservatory of Music. She is a member of The Metropolitan Opera's Lindemann Young Artist Development Program.
Winner of the Prix Lyrique Français, French-Canadian Julie Boulianne, mezzo-soprano (Fairy), has been acclaimed for the agility and expressive power of her dark-hued mezzo-soprano in a wide repertoire, with a special focus on the music of Mozart and Rossini. She distinguished herself in the role of Isolier in Rossini's Le Comte Ory while still a member of the Juilliard Opera Center. During the 2013-2014 season, she makes her return to the Metropolitan Opera singing the role of Kitchen-Boy in Rusalka alongside Renée Fleming. She will also appear as Rosina in a concert version of The Barber of Seville with Orlando Philharmonic. Ms. Boulianne will make her Carnegie Hall debut performing Beethoven's Missa Solemnis with the Orchestra of St. Luke's under the baton of Sir Roger Norrington. She will also make her debut with Cleveland Orchestra singing in The Cunning Little Vixen conducted by Franz Welser-Möst. Other season highlights include performances of Handel's Messiah with the Minnesota Orchestra and Colorado Symphony, Mahler's Second Symphony with Orchestra Iowa and St. Matthew Passion with Orchestre Métropolitain in Montréal. A graduate of McGill University's Schulich School of Music, Ms. Boulianne won the First Prize in both the Canadian Music Competition and the Joy of Singing Competition in New York. She has also been awarded the International Vocal Arts Institute's Silverman Prize, and in 2007, the Prix de la Chambre des Directeurs for Most Promising Career at the Concours International de Chant de Montréal.
ABOUT FOLGER THEATRE
Folger Theatre is the centerpiece of the Folger Shakespeare Library's public programs. With a focus on Shakespeare, Folger Theatre produces plays reflecting the breadth of the library's peerless collection — the largest Shakespeare collection in the world. In this unique setting, with collaborations between artists and experts, Folger Theatre produces innovative stagings that have been commended as "breathtakingly original…strikingly contemporary" (The Washington Post). Led since 1991 by Artistic Producer Janet Alexander Griffin, Folger Theatre has received 125 nominations and 20 Helen Hayes Awards for excellence in acting, direction, design and production.
ABOUT THE BALTIMORE SYMPHONY
The Grammy Award-winning Baltimore Symphony Orchestra (BSO) is internationally recognized as having achieved a preeminent place among the world's most important orchestras. Acclaimed for its enduring pursuit of artistic excellence, the BSO has attracted a devoted national and international following while maintaining deep bonds throughout Maryland with innovative education and community outreach initiatives.
The BSO made musical history in September 2007, when Maestra Marin Alsop led her inaugural concerts as the Orchestra's 12th music director, making her the first woman to head a major American orchestra. With her highly praised artistic vision, her dynamic musicianship and her commitment to accessibility in classical music, Maestra Alsop's leadership has ushered in a new era for the BSO and its audiences.
In addition to the Joseph Meyerhoff Symphony Hall, where the orchestra has performed since 1982, the BSO is a founding partner and the resident orchestra at the state-of-the-art Music Center at Strathmore, just outside Washington, D.C. With the opening of Strathmore in February 2005, the BSO became the nation's only major orchestra with year-round venues in two metropolitan areas.
###