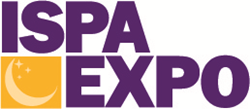 New Orleans, LA (PRWEB) March 26, 2014
During this four-day event, attendees have the opportunity to network with a record number of exhibitors, view more than 210 industry suppliers and learn from eight guest speakers on subjects such as consumer technology habits, the impact of sleep on personal health as well as a variety of communications strategies to promote success.
In addition to great interview access and photo ops, The International Sleep Products Association's March EXPO in New Orleans promises to be a pajama party. To thank its host city, the International Sleep Products Association (ISPA) and its members are collecting new pajamas and books to donate to the New Orleans Pajama Program.
WHERE:
New Orleans Ernest N. Morial Convention Center (MCCNO), Halls D-F
MEDIA AVAILABILITIES:
Ryan Trainer, ISPA president available for one-on-one site interviews (subject to scheduling)
ISPA spokesperson to discuss Pajama Program donations (in studio or on site)
ISPA presentation to Pajama Program of pajamas, books and proceeds collected
One-on-One Interviews with national recognized RN and Certified Clinical Sleep Educator Terry Cralle (subject to scheduling – on site or in studio)
Pete Bils, Better Sleep Council Chair
MAJOR EVENTS

Wednesday, March 26th: ISPA presents "The Sleep-Health Mattress Equation" with Terry Cralle, Registered Nurse and Certified Clinical Sleep Educator -- 2:00 - 3:00 p.m.
Thursday, March 27th: ISPA Women's Network Breakfast with guest speaker Simone Bruni, Demolition Diva – 8:00 – 9:00 a.m.
Thursday, March 27th: ISPA presents "Mattress Recycling Views & News." ISPA will present a lively discussion, formatted as a "nightly news" segment that highlights the latest developments in mattress recycling. The "news coverage" will hit the basics and provide up-to-the-minute reports on how the mattress recycling laws are being implemented – 11:00 a.m. – 12:00 pm.
Thursday, March 27th: "Venturing into Emerging Markets: Pitfalls and Rewards" with Babak Hafezi, CEO, Hafezi Capital International Consulting & Investing – 2:00 – 3:00 p.m.
Friday, March 28th: ISPA EXPO Keynote address "Disruptive Thinking: Fostering a Culture of Game-Changing Leadership" featuring Luke Williams – 8:00 – 10:00 a.m.
Friday, March 28th: "Top Trends Driving Communication Success" with Phil Johnston, Senior Vice President, Strategic Services Group, Marcus Thomas LLC
Friday, March 28th: "5 Technology Trends Changing B2B Sales" with Sharlyn Lauby, President, ITM Group, Inc.
PRESS REGISTRATION:
Contact Mary Helen Uusimaki (mhuusimaki(at)sleepproducts(dot)org) to receive complimentary registration.