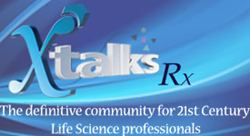 Toronto, Canada (PRWEB) March 28, 2014
Today's complex world of clinical supply chain requires a proactive risk planning strategy to account for the wide variety of investigational product temperatures and the challenges involved with moving sensitive products across geographies, temperature and time zones.
Euan Douglas, Global Project Director at Fisher Clinical Services, will provide insights on how to address these challenges, updates on regulatory requirements and examples of new technology that can assist with monitoring and compliance.
For more information on this webinar or to register, visit: Extreme Transportation Challenges.
Xtalks, powered by Honeycomb Worldwide Inc., is a leading provider of educational webinars to the global Life Sciences community. Every year thousands of industry practitioners (from pharmaceutical & biotech companies, private & academic research institutions, healthcare centers, etc.) turn to Xtalks for access to quality content. Xtalks helps Life Science professionals stay current with industry developments, trends and regulations. Xtalks webinars also provide perspectives on key issues from top industry thought leaders and service providers.
To learn more about Xtalks, visit http://xtalks.com.
For information about hosting a webinar, visit http://xtalks.com/sponsorship.ashx.
Contact:
Michelle Tran
Tel: +1 (416) 977-6555 ext 224
Email: mtran(at)xtalks(dot)com