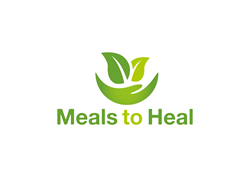 "Meals to Heal strives to provide products and services that meet the needs of cancer patients and their caregivers. They indicated that these products and services were important to them during their battle," Susan Bratton, Founder and CEO
New York, NY (PRWEB) March 28, 2014
Meals to Heal has added three new services that help cancer patients and their caregivers optimize nutrition during and after cancer treatment. A supportive care product "store", nutritional coaching services and cancer survivorship programs are now available to patients and caregivers in the 50 United States.
In partnership with Walgreens, Meals to Heal is now offering a wide range of supportive care products including products to help manage the many side effects of cancer treatment. Visit the Meals to Heal Supportive Care Products Store at http://goo.gl/50QKl0 and order, through Walgreens, a wide range of products including those for digestive and oral health as well as those to increase calorie, nutrient and vitamin intake.
Meals to Heal's 9 oncology registered dietitians are now available 7 days a week from 8 am EST to 11 pm EST to provide nutritional coaching to patients and their caregivers. Research has shown that patients who are well nourished and in strong nutritional health during treatment have better clinical and quality of life outcomes. Call and schedule an appointment today to discuss your nutritional needs, learn tips for managing side effects and gain other valuable and safe insight on how to use the power of nutrition to help you before, during and after treatment.
Meals to Heals offers survivorship programs to help you create an easy and successful plan to stay cancer free. Our Breast Cancer Survivor Program includes 8 weeks of healthy meals along with educational modules each week on topics such as healthy cooking, physical activity, and successful behavior change. We also have a general survivor program that discusses these important topics and can be added to any meal plan.
Meals to Heal is the one-stop-shop cancer nutrition resource offering home delivery of fresh meals customized to meet patient-specific needs, safe, evidence-based nutritional information and resources and, now, nutritional coaching, survivorship programs, and supportive care products. Our mission is to make the lives of cancer patients and their caregivers easier and less stressful by providing easy to use solutions to common nutritional issues during cancer treatment. For more information visit http://www.meals-to-heal.com or call 888-721-1041.