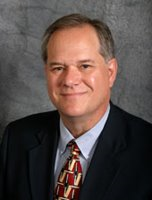 Children with autism are recoverable.
Chicago, IL (PRWEB) April 01, 2014
April is Autism Awareness Month, and alarming numbers from the Centers for Disease Control and Prevention (CDC) cite statistics like 1 child in 68 – with some statistics even estimating a prevalence of 1 child in 50 – affected by autism. This represents an astounding number of children. The good news is children have recovered from autism.
An international neuroimmune research panel will lead the Keynote presentation at the AutismOne 2014 Conference on Saturday, May 24, 2014. These doctors have done groundbreaking research and clinical work, resulting in autism recovery and improvement for children. Dr. Marco Ruggiero of Italy, Dr. Yi Jin formerly of China, and Dr. James Jeffrey Bradstreet of the United States will present cutting-edge innovations in brain treatment and immune treatment and will explain how the two are connected.
Dr. Bradstreet is featured prominently in the new edition of Skyhorse Publishing's annual reference volume Cutting-Edge Therapies for Autism, which will be on bookstore shelves for Autism Awareness Month. The AutismOne 2014 Conference, with over 100 speakers spanning 5 days, hosts many of the chapter authors who contribute to Cutting-Edge Therapies for Autism as conference presenters.
The trademark deficits of autism include impairments in communication, socialization, and behavior, with concurrent conditions of seizures, immune system problems, and gastrointestinal disturbances. Fortunately, individuals with autism are experiencing significant improvement in all of these areas, following protocols such as those discussed by speakers at AutismOne. Autism is preventable and treatable, and children with autism are recoverable. Learn how at the AutismOne 2014 Conference, May 21-25 at the InterContinental Chicago O'Hare (5300 N. River Road, Rosemont, IL). For more information or to register: http://www.autismone.org/ao_conference_registration.