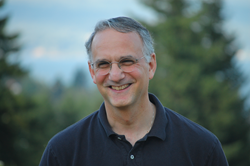 Innovation is about knowing that while creating measurable impact is essential, so too is whether people hold the belief that they and others actually can produce something meaningful together.
Bethesda, MD (PRWEB) March 26, 2014
Richard Harwood, a nationally renowned expert on transforming communities and overhauling the country's political discourse, takes on the concept of public innovation and community in his new blog: What Does Public Innovation Mean?
While there are many ways to define it, public innovation isn't necessarily about community goals, specific reforms or even new gadgets. Instead, says Harwood, it has to do with "how we choose to see what is around us in a community and to make intentional choices and judgments about how to move a community forward."
Public innovation "starts with an orientation, a mindset," says Harwood. "Are we turned outward toward our community? …Is the community our reference point for our efforts, or is our reference point our conference room?"
Harwood is founder and president of the Washington, D.C.-area Harwood Institute for Public Innovation, a national nonprofit based in Bethesda, Md. The Institute teaches and coaches people and organizations to solve pressing problems and change how communities work together. Harwood has spent more than 25 years teaching people, organizations and cities how to work together to solve pressing challenges. He has also written and spoken extensively on the country's corrosive politics and the need to find a better way forward.
Harwood is currently on a nationwide tour, Reclaiming Main Street, that includes training 5,000 public innovators and recruiting a 100,000-person public innovator corps by 2016. These 'change agents' will help improve their communities by helping people work together more effectively.
A prolific author, Harwood's studies have chronicled the most vital issues of our time. His books include "The Work of Hope: How Individuals and Organizations Can Authentically Do Good"; "Hope Unraveled; Make Hope Real"; and "Why We're Here: The Powerful Impact of Public Broadcasters When They Turn Outward." He has appeared on hundreds of media including MSNBC, NPR, CNN's Inside Politics and the Don Lemon Show, The NewsHour with Jim Lehrer, Special Report with Brit Hume, C-SPAN and in international press such as German Public Radio, China Central Television and Voice of Russia Radio.
See below for Harwood's new blog.
What Does Public Innovation Mean?
By Richard Harwood
Recently, I was on the public radio program "Innovation Trail" in Rochester, N.Y. to talk about public innovation. The station posted the following statement on its website about my appearance: "Two recent interviews by Innovation Trail served as reminders of how often the 'innovation conversation' is framed in terms of technology and economics…" But as we discussed on-air, there's another way to define it.
Rochester is home to Eastman Kodak, the venerable though now long-suffering company best known for making camera film and now feverishly trying to transform itself into a digital technology company. To Kodak, innovation is about developing new product lines that generate high profits. But Rochester also is trying to transform itself from a town once dependent upon Kodak to a community with a more diverse economic base, a revitalized downtown and stronger public schools, among other goals.
Even when talk turns to innovation regarding community goals, the tendency among community leaders, funders, activists and others is to focus on specific education reforms, local tax policy, or maybe infrastructure plans and the like. Other conversations about innovation often center on the use of mobile devices, development of new online platforms, or the launch of new citizen participation processes.
All potentially important. Each possibly necessary. But, I believe, they miss a larger point.
When the public radio hosts from Rochester asked me to define public innovation, I said that it is about how we choose to see what is around us in a community and to make intentional choices and judgments about how to move a community forward. In other words, public innovation isn't necessarily about something shiny or new or complex, but about something that works better, leads to better results and creates a better pathway forward.
It is about how communities generate and re-generate themselves. For example, The Harwood Institute is working with partners in Battle Creek, Mich. – including the local United Way, Chamber of Commerce, Kellogg Community College, Project 20/20, BC Pulse and the city government. These entities are focused on addressing issues concerning vulnerable children in a way that altogether changes how they and others work together in the community.