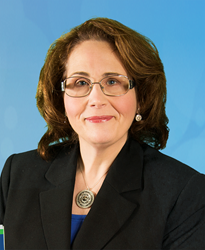 "DISCOVER Questions™ transformed the way I sell. With this training, my team blew out our goals month after month." - Andrew Stark, Digital Media Executive
Scottsdale, AZ (PRWEB) April 13, 2014
What if your sellers could cut out continuances, stop stalling out and put an end to pending? What would it mean to you if your prospect pipeline clogs were cleared out for good? How would you like to see sellers advance the sale more efficiently and more effectively?
According to our guest, Deb Calvert, all of this is possible. In fact, it's proven that sellers who ask quality questions establish strong connections and progress through the sales cycle at an accelerated pace.
This teleconference is for business owners, executives and sales leaders who are ready to end the frustration of 80/20 sales team performance (where 20% of salespeople produce 80% of sales). Alan Rigg, creator of the 80/20 Selling System™, will interview Calvert about how questions can improve the performance and productivity of the entire sales team.
Calvert will share her findings from field research on over 10,000 sales calls and explain how and why quality questions boost sales. Calvert's 25-year career with a Fortune 500 and as a business owner uniquely enables her to coach, train and speak to sales leaders and entrepreneurs about practical ways to accelerate sales using her DISCOVER Questions™ approach.
Rigg's career as a sales performance expert and his experience helping hundreds of companies to build and manage top-performing sales teams will ensure teleconference participants get the tips, tactics and techniques needed to improve sales performance.
To join this teleconference or to learn more about the 80/20 Selling System™ Home Study Course, visit the 80/20Sales Leader.com website or sign up here.
About 80/20 Sales Performance: We have helped hundreds of companies implement predictable, repeatable sales and sales management processes that have dramatically improved the performance of their sales teams. The solutions we have implemented most frequently have been refined over the years into what we call the 80/20 Selling System™.