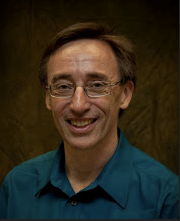 We are an innovator in helping companies move from today's 'detect and respond' mentality to an intelligence-led one, and coverage like this by Inc. magazine highlights the importance of that change
Pittsburgh, PA and Birmingham, AL (PRWEB) March 27, 2014
Malcovery®Security, the leader in delivering actionable threat intelligence that can be applied to neutralize email-based malicious threats, received coverage in Inc. Magazine, as a part of Inc.'s 2014 Best Industries series, highlighting the top industries for starting a business now. The article, "Watching the (Digital) Detectives Rout Out Cyber Fraudsters" by author Will Yakowicz, discusses "the big market opportunity that lies in computer security, which is fast evolving from a system in which cyber-criminals are blocked (an increasingly fruitless approach) to one in which their data fingerprints are captured and analyzed in order to track them down."
"We are delighted to receive this coverage from Inc. magazine," said Greg Coticchia, President and CEO of Malcovery Security. "We are an innovator in helping companies move from today's 'detect and respond' mentality to an intelligence-led one, and coverage like this by Inc. magazine highlights the importance of that change."
The coverage in Inc. magazine is just the latest for Malcovery and its Chief Technologist, Gary Warner. Their thought leadership and innovation in cybersecurity have been covered and noticed in other media outlets such as:

In addition Gary Warner received the M3AAWG J.D. Falk Award for developing collaborative cybersecurity education programs.
Malcovery was launched in early 2013 as a result of an exclusive, worldwide license from the University of Alabama at Birmingham (UAB), and based on research in cyber forensics conducted at the Center for Information Assurance and Joint Forensics Research (CIA|JFR) at UAB, Malcovery has quickly gained commercial success with many Fortune 500 enterprise customers such as eBay, Facebook, IBM, Citi, LinkedIn, Assurant, and Visa. Malcovery recently published a white paper entitled, "Email-based Threat Intelligence" about its patented approach to combatting phishing, spam and malware; it can be downloaded at http://info.malcovery.com/catch-a-phish
About Malcovery® Security
Malcovery Security is the leading provider of actionable cyber security intelligence and forensic analysis about email-based threats (phishing, spam and malware) that identifiy prioritize and target cybercriminal activities and provide effective countermeasures.
Delivered as a suite of subscription services, the company's patented and patent-pending technology provides the ability to identify the root sources of cybercrime attacks (servers, perpetrators, locations, etc.), delivering rich actionable intelligence information about cross-brand attacks and targeted attacks, as well as advanced notification of emerging email-based threats.
Unlike services that serve only as a reactive response to these attacks today—services that simply address the symptoms but cannot provide the intelligence to actually stop the cybercriminal and their activities—Malcovery Security's solutions provide the unique intelligence required to respond effectively to attacks on customers' brands, to disrupt email-based threats on an organization.
Malcovery Security has offices in Pittsburgh, PA and Birmingham, AL. For more information, please visit http://www.malcovery.com or connect with Malcovery on Facebook (facebook.com/malcovery), Twitter (@malcovery), and LinkedIn (http://www.linkedin.com/company/malcovery-security).
Editor's Note: Malcovery® is a registered trademark. "Identify the Source. Stop the Threat." TM is a trademark of Malcovery Security, LLC. All other trademarks mentioned herein are the protected properties of their respective owners.