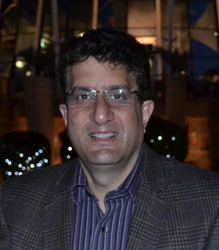 "I am pleased to see such a large number of dental professionals, government representatives, educators, and members of the public have joined together to make a success of this special day
(PRWEB) March 28, 2014
Tariq Drabu is a renowned dentist and owner of the Langley Dental Practice in Middleton, Manchester. He is also the Clinical Lead Dentist for the Oral Surgery Clinical Assessment and treatment Services for NHS Heywood Middleton and Rochdale. He has been running his successful family practice for over twenty-five years and teaching postgraduate dental students.
Tariq Drabu was speaking in reference to an article published by the Dentistry website. The article discusses the celebrations that took place to mark World Oral Health Day. The full article can be read here.
Tariq Drabu said, "World Oral Health Day was celebrated by over 150 events and activities which took place around the world on the 20th March. Dentists, students, and members of the public from all over the world joined public and private sector organisations in their countries, to celebrate the auspicious day by attending and supporting planned events and activities. The day was earmarked as a day when we could unite in our determination to promote good oral hygiene and raise awareness of the importance of oral health. I am delighted that so many people around the world took part and to read such good news about the event."
Tariq Drabu continued, saying, "This year, Malaysia attempted to break the world record for the largest number of people simultaneously brushing their teeth! It has been heartening to read of so many reports of the activities enjoyed by adults and children from countries all over the globe. The World Oral Health Day also has an informative website which has highlighted all the activities which took place. I think global events such as this are essential to increase worldwide awareness of serious health issues. Our oral health is such an important factor to our overall health and well-being. I have a long-held belief that it is everyone's responsibility to take part in educating people and giving them the information they need about oral health. This series of worldwide events was a wonderful way to achieve this aim. This year in addition to planned events, the World dental Federation marked the date with the publication of a brand new children's story book entitled, 'The Tooth Thief'. The book contains excellent tips for young children to help them keep their teeth and gums clean and healthy. And I was equally delighted to see that the prologue of the book was written by the popular sports personality, Yaya Touré, who is well-known right here in Manchester as a Manchester City Football Club player!"
Tariq Drabu closed by saying, "I am pleased to see such a large number of dental professionals, government representatives, educators, and members of the public have joined together to make a success of this special day. It has sent the message out, loud and clear, that we need good oral health to enjoy our lives to the full, every day. There is no doubt that this year's World Oral Health Day was a success. It has been hailed as the best yet, and I am sure it will be even more successful next year."
About Dr. Tariq Drabu
Dr. Tariq Drabu is a highly experienced and well known Manchester dentist and GDC registrant. He is accredited as a Specialist in Oral Surgery by the General Dental Council. Dr. Tariq Drabu practices at his Langley Dental Practice in Manchester. Dr. Drabu is a leading name in dentistry, with more than 25 years' experience in both general practice and hospital dentistry. Dr. Tariq Drabu is also the Clinical Lead Dentist for the Oral Surgery Clinical Assessment and Treatment Services at NHS Heywood, Middleton and Rochdale. He is a specialist staff member at The UCLan Dental Clinic in Preston.