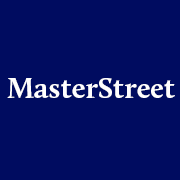 "We look forward to offering thousands of new professionals the opportunity to benefit from our training and professional development programs through MasterStreet's online search and registration platform." - David Summers, Director, AMA
New York, NY (PRWEB) March 27, 2014
MasterStreet (https://masterstreet.com) and American Management Association (http://www.amanet.org) announce a new agreement that will make AMA's instructor-led and self-paced webinars available through MasterStreet's free search engine and booking platform.
American Management Association (AMA) has over 90 years of experience providing practical, instructor-led training. AMA's faculty and best-in-class content have earned AMA a reputation for excellence as the world's leading member-based management education and professional development organization. In addition to webcasts and webinars, AMA offers Classroom and Live Online seminars, OnDemand e-learning, corporate and government solutions, books, editorial and research.
"At AMA, our goal is talent transformation, helping individuals improve their skills and their on-the-job performance," said David Summers, Director of Digital Media Production at American Management Association. "We look forward to offering thousands of new professionals the opportunity to benefit from our training and professional development programs through MasterStreet's online search and registration platform."
"MasterStreet is happy to announce this new agreement with AMA, one of the most experienced providers of leadership development and management training that shares our commitment to 100% student satisfaction," said MasterStreet CEO Thomas Lehrman. "If hands-on, practical skill development is critical to your career or team, AMA's convenient instructor-led webinars, led by their experienced faculty, provide a unique opportunity for leaders, managers, and other business professionals to advance their careers."
AMA offers Webinars in more than 20 subject areas, including general management, leadership development, communication and interpersonal skills, project management and more. Programs currently available include:

Mastering Excel® Formulas and Functions
Crash Course for New Managers
Mastering Excel® PivotTables®: How to Crunch Numbers Like an Expert
How to Write a Darn Good Email
iPad® at Work: Tools for Business Productivity and Time Management
About American Management Association
American Management Association is a world leader in professional development, advancing the skills of individuals to drive business success. Challenging situations require a trusted partner. AMA's approach to improving performance combines experiential learning—"learning through doing"—with opportunities for ongoing professional growth at every step of one's career journey. AMA supports the goals of individuals and organizations through a complete range of products and services, including classroom and live online seminars, e-learning, Webcasts and podcasts, corporate and government solutions, business books and research. Organizations worldwide, including the majority of the Fortune 500, turn to AMA as their trusted partner in professional development and draw upon its experience to enhance skills, abilities and knowledge with noticeable results from day one. For more information, visit http://www.amanet.org.
About MasterStreet
MasterStreet is a free search engine and booking platform for technology, business, and design classes and training programs. MasterStreet's search engine contains more than 5,000+ classes, programs, and conferences from top universities, training organizations, and conference providers that address key skill needs in Engineering, IT, Design, Marketing, Strategy, Finance, Operations, and more. MasterStreet helps partners reach leading entrepreneurs, executives, and their teams while providing useful data and analytics reports. For more information, visit https://masterstreet.com.