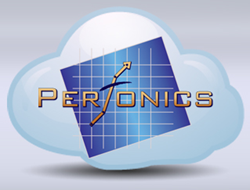 Piscataway,NJ (PRWEB) March 27, 2014
Interscape Technologies today announced it has become an authorized Oracle Silver Partner. Oracle's Silver Partner Program enables Interscape Technologies to provide specialized Enterprise storage services around Oracle products & services. Perfonics™ can now proactively identify DB files/tables bottlenecked due to storage issues. In specific, Perfonics™ can analyse critical storage access related KPIs associated with an Oracle server such as IOPs, MBPS, Service/Response-time, RW Queues.
Interscape Technologies delivers cutting edge Perfonics™ Storage Services such as Storage Reclamation, Proactive Health-Check, Storage Optimization, Capacity Planning and Performance Analysis for Enterprise SAN & NAS infrastructures. Interscape provides these services end-to-end - Arrays, Servers, VMs & Switches. Perfonics™ Storage Services is based on our broader cloud-based offerings called Performance As A Service™ (PAAS™). Oracle's enterprise grade services allows Interscape to provide even more value add to its customer base.
Customers around the world rely on Oracle's complete portfolio of enterprise and industry applications. Oracle offers choice and flexibility with the most comprehensive, modern and secure portfolio including SaaS applications for human capital management, customer experience, and more. Interscape's ability to proactively identify Oracle DB files/tables bottlenecked due to storage issues will help enterprises avoid degraded response times.
About Interscape Technologies Inc.
Interscape Technologies is a niche service provider of Performance Analysis, Performance Troubleshooting, Consolidation Modeling, Migration Planning, Capacity Planning, Trending and Forecasting for Storage Infrastructure. From its inception in 1997 to now, Interscape team has accumulated extensive experience in storage & systems performance area and has been providing its customers with much needed expertise. Interscape specializes in providing a unique insight into the IT infrastructure utilizations from end-to-end perspective. Interscape's Perfonics™ enabled services allow you to provide an enterprise capacity management view and a Performance analytics view of your storage infrastructure. It helps optimize storage resources, and maximize ROI on your storage investment.