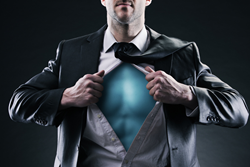 "We're getting positive feedback on the Chinese translations that your team at All Clear Translations put together for us recently. Thank you for all the help on that!"
Pittsburgh, PA (PRWEB) March 27, 2014
Our March Super Hero Client is TrackAbout. Four of the top six global industrial gas suppliers use TrackAbout's solution. TrackAbout—A flexible, scalable, cloud-based asset tracking and management solution founded in 2000. TrackAbout recognized how gas distributors can achieve substantial benefits by managing assets with more efficiency. Bottom line, the solution saves clients money, time and assets! In fact, customers typically realize a return on investment in less than one year.
Exporting is the key to fast, successful growth. Track About realized early that the largest markets are outside the U.S. borders. Translations enable communication with a client base that is worldwide. TrackAbout can now make a difference in many regions. China is one market and Tim Fusco, CEO of TrackAbout credits translating the hand held software user interface as necessary for clients to properly use and understand the solution. Fusco stated, "We're getting positive feedback on the Chinese translations that your team at All Clear Translations put together. Thank you for all the help on that!"
Translating software user interface is vital to building a quality product with loyal customers anywhere. When translating software with a translation team that has a good understanding of your technology and software. Remember the best market, client or customer is probably not based in the U.S. Develop marketing and software with language in mind.
BE A HERO - capture new markets, create super growth and smash the competition. If now is the time to expand globally - Holy Guacamole - be a superhero with our help.
Learn more about TrackAbout, visit their website at http://www.trackabout.com. The solutions and client stories will captivate you. Using the TrackAbout system helps save money and assets.
All Clear Translations is located just north of Pittsburgh in Hermitage, PA.Translating and localizating websites, software, technical manuals and marketing materials into all languages helping to increase sales. Visit http://www.allcleartranslations.com.