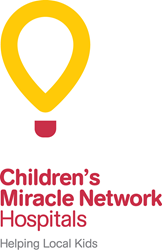 "It's essential that we hit our annual Billion Dollar Goal by 2022 so children's hospitals can continue to offer world-class health care resources for our kids." - John Lauck, President and CEO
Salt Lake City (PRWEB) March 28, 2014
Children's Miracle Network Hospitals, a nonprofit raising funds and awareness for local member children's hospitals across North America, exceeded the $5 billion mark in total funds raised for its 170 member hospitals since its inception in 1983.
In 2013, the charity raised a record total of $320,921,969 for its 170 members hospitals, exceeding its record 2012 total of $300,784,420.
Since 1983, Children's Miracle Network Hospitals has joined together with more than 100 corporate partners and hosted countless programs and events across North America to raise critical funds for sick and injured kids. These dollars help create miracles by funding medical care, research and education that saves and improves the lives of more than 10 million kids annually at Children's Miracle Network Hospitals.
President and CEO John Lauck established a goal for the charity to raise $1 billion in annual fundraising by 2022, encouraging corporate partners and the community to come together and Put Your Money Where The Miracles Are in an effort to reach this target.
"We could not have reached this landmark fundraising total without the hard work and dedication of our corporate partners, event managers and generous community members," Lauck said. "We are proud of this accomplishment, but recognize there is still much to be done for children's hospitals. Our 170 member hospitals provide 32 million patient visits every year. It's essential that we hit our annual Billion Dollar Goal by 2022 so children's hospitals can continue to offer world-class health care resources for our kids."
Last year, Children's Miracle Network Hospitals celebrated 30 years of helping save kids' lives. Since Lauck was named president and CEO in January 2011, the organization has experienced record growth with a total 40 percent increase in fundraising.
About Children's Miracle Network Hospitals
Children's Miracle Network Hospitals® raises funds and awareness for 170 member hospitals that provide 32 million treatments each year to kids across the U.S. and Canada. Donations stay local to fund critical treatments and healthcare services, pediatric medical equipment and charitable care. Since 1983, Children's Miracle Network Hospitals has raised more than $5 billion, most of it $1 at a time through the charity's Miracle Balloon icon. Its various fundraising partners and programs support the nonprofit's mission to save and improve the lives of as many children as possible. Find out why children's hospitals need community support, and learn about your member hospital, at CMNHospitals.org and facebook.com/CMNHospitals.