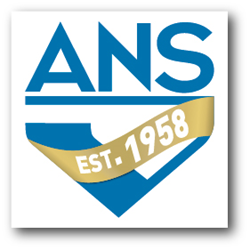 "Neurosurgeons are not simply surgeons," says Chun. "Their role in diagnosing and treating disease is far more extensive than performing surgery."
Morristown,NJ (PRWEB) March 27, 2014
As the spring season arrives, so do overachievers in the exercise and sports department. The minute it gets warm, people naturally want to work out and play hard, which could be too much strain on the spine. In fact, according to spine-health.com, up to 20% of all injuries that occur in sports involve an back injury. "I see a lot of spine injuries due to excessive wear and tear to the back," says neurosurgeon Jay Y. Chun, MD. Dr. Chun is a part of Atlantic NeuroSurgical Specialists (ANS). He is fellowship trained in spine surgery and specializes in complex and minimally invasive spine surgeries.
Here are some tips on how to stay safe in spring outdoor activities:
Backpacking: This is a frequent spring sport because of the extra daylight and warm climate. Make sure to not overpack your backpack and keep the weight limited to one-third of your body weight. Also, use hiking poles to distribute the extra weight during your climb.
Gardening: This activity can be very strenuous on your back. Make sure, instead of bending at the waist, to get on your hands and knees or sit on a gardening chair. This will avoid extra disc pressure that can lead to injury down the road.
Running or walking outdoors: Always warm up first before high- impact aerobics. The most common injury seen is radiating pain, also known as sciatica, or radiculopathy. Also seen in runners or walkers is herniated discs; most likely from the disc being a shock absorber of the back. Chun notes, "If you find yourself in pain after a long run or walk, you should see a neurosurgeon to further evaluate your condition."
Yoga: Over 20 million people participate in this sport in the U.S., and many favor practicing in the outdoors when it is warm. "I see a lot of disc problems from yoga directly related to the rounding of the spine," says Dr. Chun. "This position causes the spine to flex the opposite way it's supposed to. I suggest finding ways to soothe the spine, by lengthening the spine up and away from the hips."
Along with his colleagues at ANS, Dr. Chun has performed more minimally invasive spine surgeries than anyone else in the state. Seeing as many patients as he does, he stressed the importance of understanding who patients should consult in case they are injured.
"Neurosurgeons are not simply surgeons," says Chun. "Their role in diagnosing and treating disease is far more extensive than performing surgery. Neurosurgeons are frequently called to consult with other specialists due to their extensive knowledge. They are the most qualified to set up the right treatment plan for you with surgery as the last resort. Contrary to this common misconception, a neurosurgeon is the first specialist you should see to ensure an accurate diagnosis."
For more information about ANS or Dr. Chun, call 973.285.7800 or visit http://www.ansdocs.com.