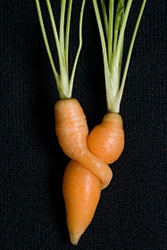 Take Back Your Political Voice
Haverford PA (PRWEB) March 28, 2014
On February 4, 2014, John Sarbanes announced that 100 Democrats and Republicans are backing a bill to help Americans have a stronger "voice" with their elected officials. As written, the bill, HR#20, encourages political candidates to rely on large numbers of small donations—instead large money donations from PAC's, corporations Wall Street bankers and other sources—as reported by the Federal Elections Commission.
In announcing the bill, Congressman Sarbanes noted that "…big money politics warps Congress's priorities and erodes the public trust in government. We need a government of, by and for the people—not bought and paid for by big money donors and special interests."
Although Congress could begin to restore public trust by passing HR#20, "It is not likely to get the necessary support in a mid-term election year, without a strong show of public support," posits Les Garnas, a recent champion for grass roots political change. "Public support," suggests Garnas, "Means—thousands of people with concerns about having "voice" for a more voter-centric government. Average Americans should, and most certainly--can successfully demand strong reform and a louder voice in our democracy," he believes.
To this end, a petition supporting Bill #20 Government by the People Act, has been placed on the popular public issues website--change.org. The webpage is called: "Get Back American's Political Voice." The goal of the petition is to provide Americans with a convenient forum to alert Congress that they need to vote this government-for-the people Bill into law.
Allowing unlimited political donations from PAC's, corporations and others--Counsel for the Democracy Program at the Brennan Center for Justice at NYU School of Law, Ian Vandewalker noted that--"One thing is clear: the answer to big money in elections in not more big money. It's finding a way to put voters back in charge of our democracy."
As petition organizer Garnas observed, "It's time for voters—to strongly assert on change.org that Congress pass HR #20 Government by the People Act, to help restore American's political voice."