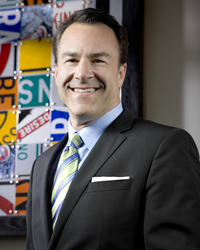 My team and I love being a part of Detroit's Opening Day celebrations. It's something we look forward to all year... almost as much as we look forward to the start of motorcycle season!
Detroit, MI (PRWEB) March 27, 2014
Attorney Jason Waechter, known as The Motorcycle Lawyer, is gearing up for the Detroit Tigers' Opening Day celebrations. "Opening Day is always such a great day to celebrate in downtown Detroit," says Waechter. "And, Opening Day usually means the motorcycling season is just around the corner, which makes it even better!"
Waechter and his team will be joining the celebrations in downtown Detroit on Monday, March 31. They will be participating in live radio broadcasts with local radio stations, and handing out commemorative t-shirts and The Motorcycle Lawyer swag to the first 500 lucky fans who stop by to say hello.
You can find The Motorcycle Lawyer and his team at Cheli's Chili Bar from 6 a.m. to 10 a.m., or at Coach's Corner from 7 a.m. to 10 a.m.
For more information on this and other events, visit The Motorcycle Lawyer's website.
####
Jason Waechter has spent two decades cementing his reputation for results. Jason and his team can assist in any personal injury case, but over the years the firm has come to specialize in motorcycle accidents. Jason has won millions for accident victims and contributed significantly to safety education and accident prevention. He has entrenched himself as one of the nation's premier lawyers, recently being named to the Michigan Super Lawyers and Michigan's Best Lawyers & Law Firms.