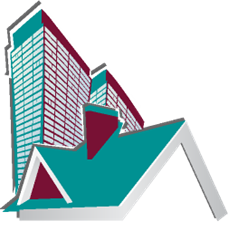 The Beverly Hills estate that Elvis Presley bought in 1967 for $400,000 - just sold for $14.5 million.
Pompano Beach, FL (PRWEB) March 27, 2014
This week, TopTenRealEstateDeals takes a look at the Los Angeles home over Sunset Strip where Dean Martin and John Lucas composed Martin's Las Vegas shows - priced at $7.29 million.
Also, the Elvis & Priscilla Presley house they purchased in 1967 for $400,000 was recently flipped to an unnamed corporation for $14.5 million.
And, the Hamptons summer home of Henry Ford II is for sale, asking $19.9 million.
"Dean Martin Sang Here"
For 30 years, Dean Martin was among the most popular acts in Las Vegas. From his partnership with Jerry Lewis, when he was part of the Rat Pack with Frank Sinatra, Sammy Davis and Joey Bishop, in films, television and recordings, he was always the smooth, crooner with a drink in his hand, ad libbing with the audience and the band. Always giving the impression of a womanizer and a heavy boozer, the truth was that he was neither in his private life. Martin was a family man who, when not performing, was usually home with his wife and children. He was an attentive father and close to his kids, many of whom worked with him in various capacities in later years.
When preparing his Las Vegas shows, Martin worked with composer John Lucas at the piano in the living room of this house with its stunning views of Hollywood and Sunset Strip. Built in 1957 and now for sale, the 5,376-square-foot home with the staggering view is at the end of a private cul de sac. It features four bedrooms, four bathrooms, a master suite with private terrace and spa, chef's kitchen with top-of-the-line appliances, granite, 148-bottle wine cooler, indoor BBQ and a large island with prep station. The main living area has 14-foot glass walls with 270-degree views from downtown to the Pacific Ocean. There are two fireplaces, a step-down living area with custom built-ins and bar, lower level with swimming pool and waterfall overlooking the view, fitness center, 6-person steam room and 8-person sauna. There is a high-tech audio-video system and a one-bedroom, one-bath guest apartment with kitchen and separate entry.
The home where Dean Martin and John Lucas composed Martin's Las Vegas shows, high above and overlooking Sunset Boulevard to the ocean. Priced at $7.29 million.
"Elvis Presley 1960's Beverly Hills Home"
The days of Elvis slouched on a well-worn overstuffed sofa with a plate stacked high with banana sandwiches on his lap are long over for this house that he and Priscilla bought for $400,000 when they were first married in 1967. Located in Trousdale Estates with spectacular views of Los Angeles, fans have been coming for years to write messages to Elvis on the garden gate door set into the front wall. But when Hard Rock Cafe co-founder Peter Morton bought it in early 2013, the rumor was that he would tear it down and build a Beverly Hills super mansion. By November, Burger King made him an offer of $3.69 million. Fitting that at the time, Burger King was about to launch their Big King burger and in the offer to Morton, said they would preserve the house as was. Since Morton paid $9.8 million, it was no surprise that he didn't accept.
During this time the idea that the house might be torn down brought the preservationists and Elvis fans out of the woodwork to launch steady protests. Finally giving up under pressure, Morton held back and just "gave the place a cosmetic makeover both inside and out," according to "The Real Estalker," with the intention of renting it for $45,000 a month. Morton just sold the property for $14.5 million, realizing a profit of $4.7 million in just one year. No word on what the new corporate buyer will do with the house.
Morton purchased home for $9.8 million, paying $3.2 million under the asking price. Elvis & Priscilla bought the Trousdale Estates house in 1967 for $400,000. Just flipped to an unnamed corporation for $14.5 million.
"Henry Ford's Hamptons Home"
Halcyon Lodge was built in 1910, the Hamptons summer home of Henry Ford II from the 1960s until his death in 1987. Originally part of the Southampton Summer Colony of grand hotels and Victorian mansions, it is one of only two homes that has survived the era. The others have burned down or been demolished.
In 1951, the Fords commissioned Philip Johnson, the country's most revered modernist architect and designer of the famed Glass House in Connecticut, to add a two-story cube-shaped addition with glass walls on either end, offering views of both the ocean and the estate pond.
The 10,000-square-foot residence has eight bedrooms, six baths and is located on 1.33 acres of beachfront. Wonderful for entertaining, the dining room is large enough to seat a large group and the carriage house with its three bedrooms and the modernist addition easily handles the overflow of summer revelers. Nestled on an emerald green stretch of lawn, the pool, positioned on the dunes, also has good ocean and beach views.
Henry Ford II, grandson of the founder of Ford Motor Company, owned a Southampton beach home for many years, now for sale, priced at $19.9 million
Real estate is never boring at TopTenRealEstateDeals.