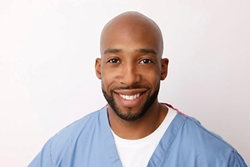 Choose Chiropractic Care in Annadale
Annandale, VA (PRWEB) March 28, 2014
Chiropractors across the country work on a daily basis to educate the public about the benefits of chiropractic care. Many of those doctors are turning to the internet as an affordable way to release information about their services. The team at Capitol Rehab has joined in this mission.
When contacted at his office Annandale Chiropractor Manuel Compas said, "A football injury in high school introduced me to the benefits of chiropractic treatment. It's one of the reasons that I was able to go on to become a division one football player at Ball State. There are far too many people in our community that don't realize how much chiropractic could help them."
Doctor Compas also said, "Our new website is a way for me to give back to the Annandale community. I hope that families can use the information there to get an idea of what can be possible. I encourage anyone that has questions to call us for more information."
Doctor Compas went on to say, "At Capitol Rehab we have a full body approach to care. We try to understand who you are as an individual to have a better understanding of why you have been suffering from pain and discomfort. We mainly focus on functional movement. Functional movement is making sure that every joint in your body is working optimally. If one particular joint is not moving appropriately, your body will adapt to this dysfunctional body part causing pain and discomfort elsewhere. Pain is a great indicator that something is wrong, but doesn't necessarily address where this pain is coming from."
Finally Doctor Compas said, "We treat a broad range of people. From soccer moms or dads, to elite athletes. Every single muscular skeletal injury causes unique symptoms to the individual experiencing them. No one injury is ever the same so a full body approach is required to get to the root of the cause."
If you would like more information about Doctor Compas or the services offered at Capitol Rehab you can visit their website at: http://www.chiropractorannandale.com