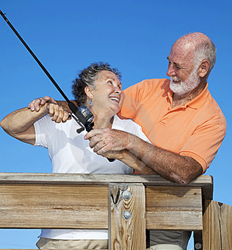 Vitamin B6 and vitamin B12 can help reduce their levels in the blood, suggesting it could be helpful in preventing Alzheimer's disease.
Houston, Texas (PRWEB) March 26, 2014
Researchers in Victoria, Australia have discovered a clear link between depression and diet. In particular, they have discovered that diets low in key nutrients, including B vitamins, can have a significant impact on emotional health. Biohack Pure's Jonathan Weisman believes this is evidence of the importance of B6 and other supplements in emotional and mental health. (http://www.washingtonpost.com/national/health-science/10-nutrients-that-can-lift-your-spirits/2014/01/14/05f4e514-7a4d-11e3-b1c5-739e63e9c9a7_story.html, http://www.couriermail.com.au/lifestyle/health/foods-that-make-you-feel-good/story-fnivsueq-1226857851398)
"Vitamin B6 is a powerful nutrient with a host of cognitive benefits," explained Jonathan Weisman, President at Biohack Pure. "It's been shown to help fight depression, and it even offers protection against age-related cognitive disorders, such as Alzheimer's disease."
Last year, researchers at the University of Oxford released additional data from a 2010 clinical trial suggesting that high- dose B vitamins could slow brain shrinkage in older people with memory disorders (http://www.pnas.org/content/early/2013/05/16/1301816110.abstract). The study found that high dosages of B group vitamins, particularly vitamins B6 and B12, could reduce brain shrinkage commonly associated with Alzheimer's disease by up to 90 percent. Previous research had uncovered a link between high levels of homocysteine to brain shrinkage and an increased risk of Alzheimer's. Homocysteine levels increase as we get older, but the study showed that vitamin B6 and vitamin B12 can help reduce their levels in the blood, suggesting it could be helpful in preventing Alzheimer's disease.
"With over 5 million Americans living with Alzheimer's disease, just about everybody knows a family member or friend who is suffering with this terrible cognitive disorder," said Weisman. "Fighting cognitive decline and helping people achieve optimal brain health is something I'm incredibly passionate about. That's why I've put so much of my heart and soul into researching brain vitamins and supplements, and it's why I brought Biohack Pure to the market late last year."
Weisman and his team spent a couple of years consuming every bit of research on cognitive enhancement and developing a product he believes contains the ideal combination of nootropic ingredients to improve brain function. One of those ingredients is vitamin B6.
"We put so much time into figuring out which brain supplements worked, which didn't, which worked well together, and everything. I knew B6 had to be included in the formula based on all the positive links it has with improving brain function," said Weisman. "We're already hearing from customers who say they feel more alert and that their memory is sharper. They just feel better all around. I always tell people not to take my word for it, read what real customers are saying about Biohack Pure."
Biohack Pure is currently offering free sample packs to anyone interested in trying their memory enhancement supplement. For more information, visit http://www.BiohackPure.com.
About Biohack Pure
Biohack Pure is a totally balanced nootropic stack that contains a blend of natural ingredients designed to deliver powerful mental benefits, including memory rejuvenation, acute awareness, enhanced concentration, heightened intelligence, and total mental optimization. Released in late 2013, Biohack Pure has already attracted a wide customer base, from college students to athletes to the elderly. For more information, visit http://www.BiohackPure.com.